Atlanta, GA –- (RealEstateRama) — Fulton Supply Lofts, a recently completed loft conversion project in downtown Atlanta, has been awarded the 2017 Design Excellence Award from the City of Atlanta Urban Design Commission for its historic authenticity and sustainable design. The property has also been given the first EarthCraft certification by the Southface Energy Institute for energy conservation and sustainability in a multifamily restoration.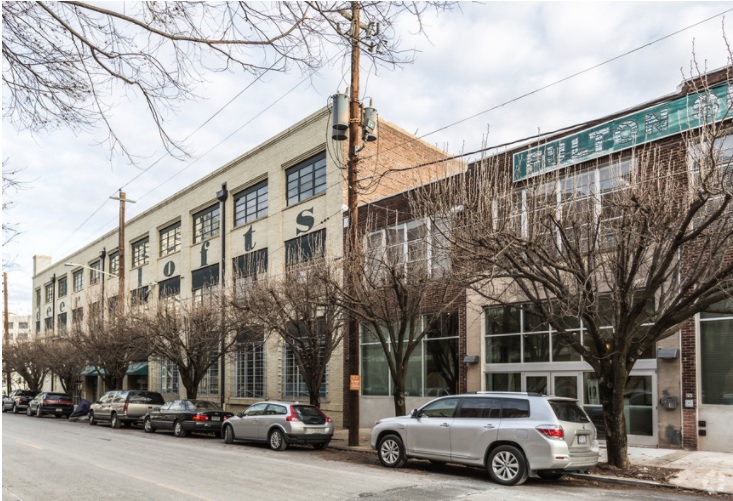 Fulton Supply Company opened its restored circa 1923 distribution center and offices in early 2017. The project is now over 90 percent leased. In addition to 74 traditional one-, two- and three-bedroom rental units, Fulton Supply Lofts offers a corporate apartment program.
Located at 342 Nelson Street SW in Atlanta's historic Castleberry Hill arts district, Fulton Supply Lofts had laser-focus on preserving authentic elements and increasing sustainability during the $12 million conversion process. Through mindful renovations and high efficiency systems, the project realized a 90 percent reduction in energy use. Energy-efficient amenities include an electric car charging station, LED lighting and Energy Star appliances, as well as double-glazed windows with low-E glass, extra-wide walls, blown dry cellulose insulation throughout and high-efficiency heat pumps allowing elimination of ducts.
Fulton Supply Lofts preserved and repurposed authentic materials from the warehouse, including refinished pine floors, 16-inch historic heartwood pine beams and columns and original brick and granite stone walls. The building's original 20-foot ceilings are maintained throughout the project.
In May, the City of Atlanta recognized Fulton Supply Lofts with Atlanta Urban Design Commission's Award of Excellence for Adaptive Use and Sustainable Design. The warehouse also qualified for National Park Service's Federal Historic Preservation Tax Incentives program.
"We are thrilled that our project was not only able to conserve the building's authenticity and cultural history, but also natural resources. We implemented many 'green' measures that bring new life to our building and resulted in an outstanding 90 percent energy reduction," said Fulton Supply Company president Joel Roth.
Fulton Supply Company, an industrial equipment, and machinery supplier, relocated its operations to Stone Mountain, Georgia, after occupying the warehouse for 94 years. Fulton Supply Company was founded in 1914 and has existed in Atlanta for over a century.