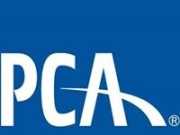 In an instant for so many in Birmingham, Christmas Day 2015 turned into a nightmare as residents dealt with the safety of loved ones and lost property following a violent tornado.
As the area reflects on the three-year anniversary of Superstorm Sandy, many homeowners are still trying to return to some kind of normal life. A coalition has formed to assist one of those families, and to build them a home able to withstand future storms or disasters
Three years ago Superstorm Sandy caused mass destruction in the northeast. Today families are still recovering and looking to begin anew. An effort to help one of those families will officially commence October 27, as the Portland Cement Association (PCA), the Federal Alliance for Safe Homes (FLASH) and the Insurance Information Institute host a groundbreaking for the rebuilding the Hellriegel family home, which was destroyed in the 2012 storm.