Press conference Monday to introduce legislation to fund affordable housing
April 16 at 4 pm (arrive early, and with ID to get into City Hall)
Baltimore City Hall, 4th floor
100 Holliday St
Baltimore, MD 21202
RSVP here
WASHINGTON, D.C. – (RealEstateRama) — Baltimore City residents voted overwhelmingly to create the Affordable Housing Trust Fund in 2016. Since then, residents have advocated for the City to designate funding for the trust. With a steady funding source, the Trust will be able to provide resources so people can live in healthy, safe and affordable homes in sustainable and thriving communities. On Monday, April 16, the Public Justice Center will join other community leaders at a press conference to introduce the Fund the Trust Act. The legislation would create a dedicated funding stream for Baltimore's Affordable Housing Trust Fund. We hope you will join us at 4 pm to show your support for affordable housing in Baltimore. At the #FundtheTrust press conference, you'll hear from the leaders of the 2016 ballot initiative for the Fund, representatives from community land trusts, residents impacted by housing instability, community development leaders, and City Council members, including lead sponsor John Bullock and co-sponsor Council President Jack Young. You can RSVP here.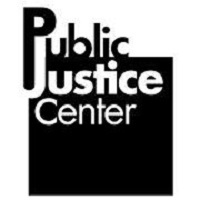 The Fund the Trust Act would add a one percent surcharge on sales and other transfers of non-owner-occupied properties, including residential and commercial transactions. The surcharge would not apply to sales to people who intend to live in the home as their primary residence. If approved, the Act would generate annual revenues of approximately $20 million for the Affordable Housing Trust Fund. That $20 million would generate 1,000 new jobs and 400 new homes each year.
The Fund will:
Provide public investment dedicated to deeply affordable housing for low-wage workers and those on fixed incomes.
Provide on-ramps to affordable homeownership and quality rental housing through community land trusts.
Mediate against displacement due to increasing rents and gentrification.
Redirect public investment to segregated and historically disinvested Black and Brown neighborhoods.