Los Angeles, CA – May 27, 2014 – (RealEstateRama) — Avison Young, the world's fastest-growing commercial real estate services firm, announced today that it has completed a 15-year lease with Catalina Bar & Grill, a dining and entertainment venue in the heart of Hollywood featuring some of the area's most talented Jazz musicians. Valued at $5.57 million, the lease totaled just under 9,000 square feet (sf).
Avison Young Principals John Tronson and Christopher Bonbright based in the company's North Los Angeles office, represented the landlord, Crown Sunset Associates, LLC. Catalina Bar & Grill was represented by Bruce Stratton from Entertainment Real Estate Services.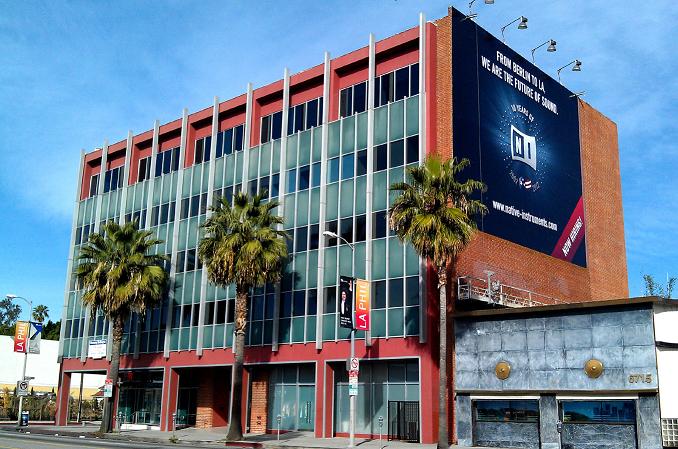 "We underwent an exhaustive market-value analysis for similar entertainment venues in the area," comments Tronson. "Our team's unique market knowledge of non-traditional transactions proved invaluable to that process in order to fully understand pricing for this irreplaceable location."
Located at 6725 Sunset Boulevard, Cantina Bar & Grill is situated on the ground floor of an approximately 73,000-sf creative office building. This building houses several cutting-edge music industry tenants, including Native Instruments and A.M. Only.
Tronson adds: "Hollywood has enjoyed more than $3 billion of private investment over the last decade. This investment has transformed the landscape and created one of the most ascendant urban markets in the country."
Avison Young is the world's fastest-growing commercial real estate services firm. Headquartered in Toronto, Canada, Avison Young is a collaborative, global firm owned and operated by its principals. Founded in 1978, the company comprises 1,500 real estate professionals in 57 offices, providing value-added, client-centric investment sales, leasing, advisory, management, financing and mortgage placement services to owners and occupiers of office, retail, industrial and multi-family properties.
For further information/comment/photos:
• Darcie Giacchetto, D.G. Communications Inc.: (949) 278-6224
Avison Young was a winner of Canada's Best Managed Companies program in 2011 and 2012 and requalified in 2013 to maintain its status as a Best Managed company.
Follow Avison Young on Twitter:
For industry news, press releases and market reports: www.twitter.com/avisonyoung
For Avison Young listings and deals: www.twitter.com/AYListingsDeals
Follow Avison Young Bloggers: http://blog.avisonyoung.com
Follow Avison Young on LinkedIn: http://www.linkedin.com/company/avison-young-commercial-real-estate