As a Veteran, you home is your castle. Having moved around from base to base and probably with one or more foreign deployments under your belt, having a stable home life is paramount as you get older.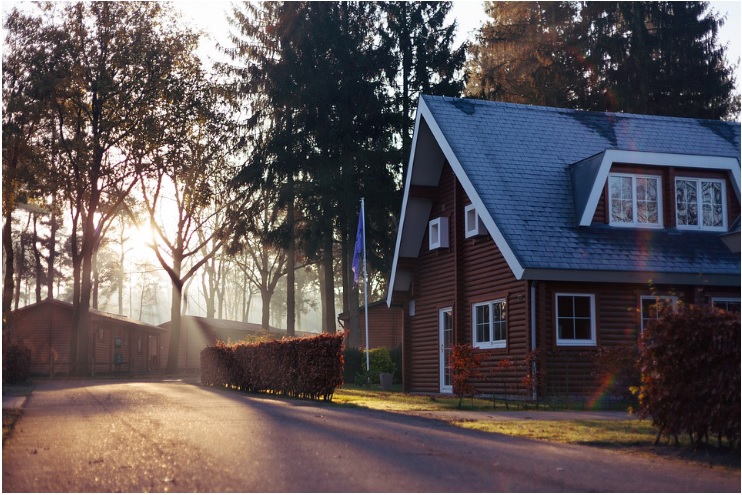 You may find though that you wish to downscale to something smaller and more manageable for you. In which case, it's smart to update your property before seeking out the services of a realtor so that that'll appraise your home for a higher price. The surplus between what your current home may sell for and a smaller home may cost can be kept as an investment to supplement any other sources of income that you may currently receive.
Let's take a look at a few of the changes that don't cost too much but add considerable home value and home buyers like.
Modern Lighting Fixtures
The older the house, the more ancient the light fixtures are. Where newer homes are equipped with LED spotlights, dimmer switches to soften the light source at night and other niceties, older homes usually are not. It isn't too difficult to change the light fixtures if you know what you're doing, or you have a friend who's a dab hand at DIY. A visit to a home improvement center can show just how many new choices there are for attractive home lighting.
Going eco-friendly with energy efficient light bulbs is also a good move to add a newer touch that's inexpensive to do. A lampshade here and there might need replacing to accommodate the larger size of some energy efficient light bulbs, but that's not too costly and some really will need to be changed anyway.
Carpeting, Wooden & Other Flooring
Homes often come with a mixture of older carpeting, wooden flooring and a tiled floor in the bathroom. Some carpets are too worn to have much use for a professional carpet cleaner, but others might buff up nicely given the right treatment. Add a decorative rug over the worst of the carpeting where it's beyond repair.
With any wooden flooring, resurface or put a wood treatment down to polish it up so it looks more presentable. Where there's a wooden surface that's wobblily or uneven, see what you can do to fix it in place more securely to make it unnoticeable.
Polishing up the Bathrooms
While it's probably not worth spending much in the bathroom to change the bath or toilet units, there's still things that can be done inexpensively to make minor improvements. The grout between each bathroom tile is likely to be worn down or dirty. Vinegar and water made into a solution works effectively in removing the accumulated grime from the grout to bring it back to its original white-gray color. There is a marked difference between how the bathroom tiles will look when surrounded by clean grouting. Don't neglect the tiles which doubtless need a proper clean too.
Where there is a chipped or missing bathroom tile, do you have spare ones you can replace it with? Do you have the chipped off piece and can reaffix it? It's obviously not worth replacing the entire tile set but do what you can to polish things up which will only cost a few bucks to do.
Get a Professional's Advice
It's never a bad idea to solicit the advice of experienced people who understand the real estate market, like Roost real estate. They're able to offer suggestions about improvements that elevate the sale price of a home or work well in generating word of mouth in the Twin Cities. They'll often have ideas that no one has mentioned before, or are "trade secrets" that they only tell clients and prospective clients. Certainly, when considering an expensive improvement to your home, they can weigh in on whether it'll be worth doing or putting your home up for sale without the change. Checking it out first could save you a bundle.
Getting the best price for your home when downsizing is a great way to pad your nest egg to get you through the retirement years. If you can make a few home improvements that get your home to sell faster or at a higher price, it's surely worth doing. Just make it a personal hobby and get on it.