SAN RAMON, Calif. – RealEstateRama – SummerHill Housing Group, the umbrella organization for SummerHill Homes, an award-winning residential builder, and SummerHill Apartment Communities, an apartment, mixed-use infill rental housing developer, today announced that Chris Neighbor has been promoted to the position of President of SummerHill Homes.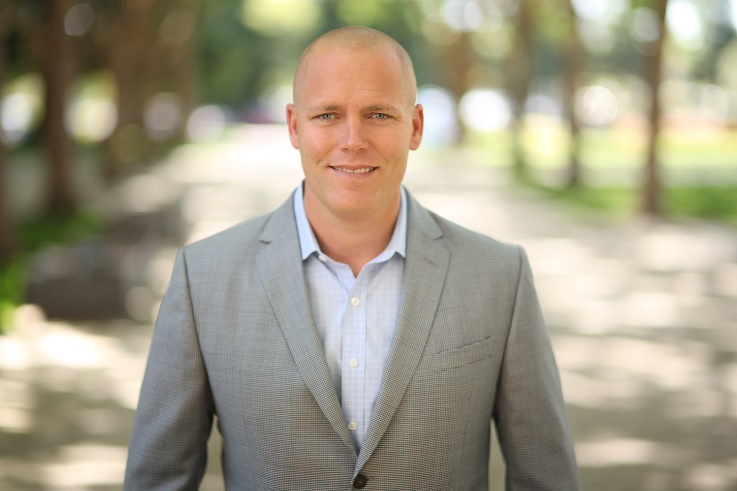 SummerHill Homes will celebrate its milestone of the completion of 6,000 homes by yearend and is currently under construction on 14 new residential communities in the San Francisco Bay Area. The company expects to add more than 1,000 new homes over the next three years in Santa Clara, Los Gatos, Monte Sereno, Mountain View, Foster City and Fremont.
"We are fortunate to have achieved significant growth in both our for-sale and apartment-development businesses, even during the pandemic, and we can attribute this to our outstanding executive management team that includes Chris Neighbor," said Robert Freed, CEO of SummerHill Housing Group.
"Chris has consistently performed at the highest level and he deserves much of the credit for our significant land pipeline. In addition, as a second-generation homebuilder, Chris has a deep passion for homebuilding. His experience and dedication are unparalleled. We know that Chris will continue to be a great asset to this company in his role as President," said Freed.
As the new President of SummerHill Homes, Neighbor will oversee all aspects of the business including land acquisition, finance, construction, purchasing, sales, marketing and customer service.
Neighbor started his career in the family business and brings more than 20 years of experience to his role. Neighbor joined SummerHill Homes in 2008 and most recently served as the Chief Operating Officer and Executive Vice President for SummerHill Housing Group, where he oversaw acquisitions for both SummerHill Homes and SummerHill Apartment Communities.
Prior to joining SummerHill Homes, Neighbor served as Vice President of Investment Management for MacFarlane Partners in San Francisco, where he was responsible for oversight of the firm's single-family residential, land and housing developments. Neighbor has also served in various capacities for KB Home including holding the position of Vice President of Acquisitions, Planning and Development for KB's Central Valley Division. Prior to that role, he was Manager of Acquisitions for KB's Bay Area Division. He also has overseen home-building projects in the San Francisco Bay Area and Squaw Valley, California.
Neighbor received his Bachelor of Science Degree in Construction Management from California State University, Chico, and is a licensed real estate broker in California. He also serves on the Regional Board of the Building Industry Association (BIA) Bay Area and is on the Board of Directors for HomeAid Northern California.
About SummerHill Housing Group
SummerHill Housing Group combines the expertise and market strength of the highly respected development firms San Ramon, Calif.-based SummerHill Homes and SummerHill Apartment Communities. SummerHill Homes specializes in mid- to high-end homes and is nationally recognized for customizing development plans to accommodate a site's special characteristics. SummerHill Apartment Communities has a long track record of developing award-winning apartment and mixed-use infill rental housing communities. Both firms specialize in the San Francisco Bay Area and Southern California. See www.shhousinggroup.com.
# # #