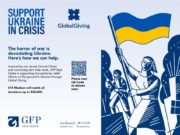 GFP Real Estate is pleased to announce that its "Support Ukraine in Crisis" campaign raised more than $200,000 to support humanitarian relief efforts on the ground in Ukraine.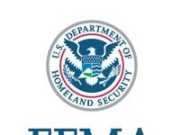 Disaster survivors affected by the severe storms and floods from Tropical Storm Imelda, can visit local home improvement stores in Houston, Pasadena and Webster for rebuilding tips from mitigation experts.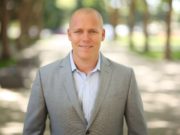 SummerHill Housing Group, the umbrella organization for SummerHill Homes, an award-winning residential builder, and SummerHill Apartment Communities, an apartment, mixed-use infill rental housing developer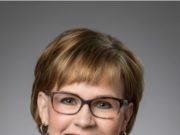 Allen Tate Realtors® announces the launch of Offer Optimizer™ to give homeowners multiple instant offers on their home with the push of a button.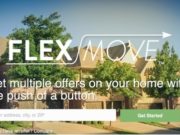 Real estate powerhouse Better Homes and Gardens Real Estate Winans announces the launch of their Flex MoveTM Program. With Flex Move, homeowners get multiple instant offers on their home with the push of a button and can easily compare iBuyer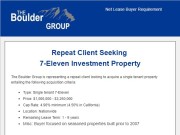 The Boulder Group is representing a repeat client looking to acquire a single tenant property entailing the following acquisition criteria. Type: Single tenant 7-Eleven, Price: $1,000,000 - $3,250,000, Cap Rate: 4.90% minimum (4.50% in California), Location: Nationwide,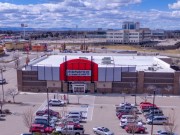 Hanley Investment Group Real Estate Advisors, a nationally recognized real estate brokerage and advisory firm specializing in retail property sales, announced today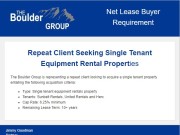 The Boulder Group is representing a repeat client looking to acquire a single tenant property entailing the following acquisition criteria: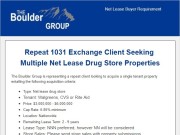 Repeat 1031 Exchange Client Seeking Multiple Net Lease Drug Store Properties. The Boulder Group is representing a repeat client looking to acquire a single tenant property entailing the following acquisition criteria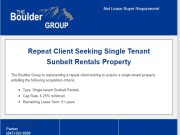 Repeat Client Seeking Single Tenant Sunbelt Rentals Property. The Boulder Group is representing a repeat client looking to acquire a single tenant property entailing the following acquisition criteria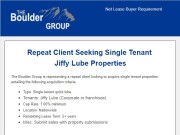 Repeat Client Seeking Single Tenant Jiffy Lube Properties. The Boulder Group is representing a repeat client looking to acquire single tenant properties entailing the following acquisition criteria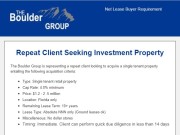 Repeat Client Seeking Investment Property. The Boulder Group is representing a repeat client looking to acquire a single tenant property entailing the following acquisition criteria