$34 Billion Endowment, Billions in Assets, put Harvard in a Strong Position to Maintain Good Jobs
Boston, MA – (RealEstateRama) — Negotiations for a new, multi-year contract are set to begin on Friday, October 7 between Harvard University and 32BJ SEIU the largest property service union in the country. The contract covers over 700 custodians who maintain buildings throughout Harvard campuses in Cambridge and Boston.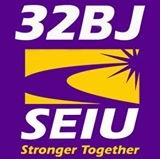 "These workers help to make Harvard the best university in the world," said Roxana Rivera, Vice President of 32BJ SEIU. "At a time of increasing economic inequality, these are the kind of good jobs that not only make Harvard strong but help the entire Boston region thrive."
Major issues include fair wage increases to keep up with the rising cost of living, maintaining affordable family health care and ensuring adequate funds for retirement.
"Without this job, I wouldn't have been able to buy my own house, away from the noise of the city," said Doris Landaverde who has been working at Harvard for 15 years. "I have the healthcare my daughter needs to treat her asthma."
With over 34 billion endowment and, Harvard University surely has the means to continue offering good jobs to the hardworking Bostonians who make this a great university. According to Harvard's most recent financial statements (FY2015), the university has $4 billion total unrestricted net assets in its General Operating Account, and over $10 billion including unrestricted endowment funds. Combined, total net assets attributable to the university reached $44.6 billion. Land, buildings and equipment were worth $6.2 billion.
Costs continue to rise in the Boston area. Since 1990, the cost of living has increased by 68 percent, making Boston the 10th most expensive city in the US. While the city came out of the Great Recession in much better shape that other big metropolises, not all of our residents have been able to share in the prosperity they help create. It is increasingly difficult to live and work a middle-class job and be able to afford to live here.
With more than 155,000 members in 11 states and Washington DC, including 18,000 members in the Boston Area, 32BJ is the largest property service workers union in the country.
Contact:
Eugenio H. Villasante 646-285-1087