Investing in real estate is an excellent way of putting your money into good use. The real estate market in Indiana draws investors from all over the world. Real estate developers are now coming up with lucrative deals to lure interested parties to invest more. However, investing without the right information can put your money into risk. It's critical to understand the market trends and many other aspects before making property purchases.
Here are steps to guide you in real estate investment:
Keep learning
Mistakes in real estate business are costly. Get information about the property before investing. Buying a property at the wrong place and price will be detrimental, and can easily wipe you out of business. Talk to experts like Movoto; they have the up-to-date real estate information and data on properties on sale in Indiana. The information is useful and will help you in making the right real estate investment decisions.
Moreover, speak to real estate agents, mortgage brokers, appraisers, and other investors. Keep learning and educate yourself on various aspects of real estate investment before you purchase any property.
Consider the location
Location is a critical aspect when investing in real estate. Purchasing lowly priced properties in Indiana is a big mistake that you should avoid. For once, forget about the cost and look for homes in strategic locations like schools, shopping centers, malls, and growing neighborhoods.
Although it may cost you more to pay for a property in a good location, it's better than acquiring one that won't be easy to sell. Many real estate investors overlook the location's aspect, especially when the property is lowly priced. But, a property in the best location will command a high sales price or rental income.
Keep it local!
Buy properties where you live, if possible, avoid far away states or countries. Knowing about the area where you buy your property ensures better decisions. Being close to your investment has numerous gains. Besides, you'll require to inspect your property often, determine repairs, and collect rent. You may also need to keep track of the number of tenants, check for damages, and your property's condition. Doing all this won't be possible if your property is miles away.
Think of a long-term investment
Investing in real estate is a long-term affair; it necessitates a lot of hard work and dedication. Don't expect to get wealthy within a few months. Once you acquire a property, hold it for at least one year before putting it up. This way, the capital gain tax will have reduced. Also, rent the property for a few years, and use the income generated to renovate it. Long-term investing in Indiana is vital to your success when investing in real.
Avoid lease options
A lease option isn't a good idea for both the buyer and the seller. The tenant will need a significant discount on the rent to go to the down payment and closing costs. They will also not purchase the property after the lease period. As the landlord, you'll have wasted considerable amounts of money in rebates to the buyer or tenant.
Instead, demand a certain percentage of deposit from the buyer or tent, and have a clause the contract stating they will lose the deposit if they default on the purchase. This way, the tenant will be forced to purchase the property or lose their deposit money.
Leverage
Most real estate magazines and seminars will advise you to invest using borrowed money. But this isn't a good idea. Try to acquire the property in cash if possible; it will expose you to better deals. It's also easy to negotiate with cash at hand. A buyer with cash always has the upper hand in negotiation with property owners, banks, and other sellers.
As a cash buyer, you won't have to go into foreclosure if unable to immediately sell the property. Buying a property in cash in Indiana is an excellent way of avoiding the standard real estate mistakes.
Engage experts
It will cost you a lot of money and time investing in real estate if you lack the right team. One of the critical persons to hire is a real estate agent. They are property specialists and will help you locate the best property deals in Indiana. They also have all sorts of information ranging from property acquisition, financing to sealing property deals. You can take advantage of their expertise to avoid costly mistakes and reap from your investments.
Why invest in real estate?
Investing in real estate is an excellent way of increasing your net worth. It's a career with a potential profit margin. You control your profits by the information that you have about the industry. There are no limits on how much you can earn, but it's not a get-rich scheme either.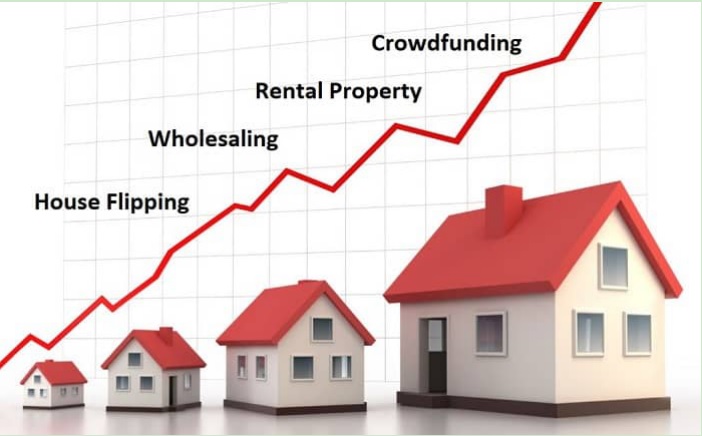 By investing in rental property, you can be sure of a regular income if your property is well maintained. The best bit about this type of investment is that people will always need housing, hence a constant demand for properties.
Real estate investments are inflation resistant. The values tend to rise with inflation. Besides, real estate is limited in supply, unlike consumer goods and services. It' also insensitive to prices; as demand increases, the prices rise faster in the real estate sector.
What of the returns? Real estate investment offers the potential for enormous gains. The market characterizes a non-ending cycle of booms and busts. You can make significant profits from this if only you understand when to buy and when to offload prime properties.
Another reason to invest in real estate is control. You stay in charge of your property, decide what to do with it, and when to do it, unlike in other open investments like stocks and bonds.
Conclusion
Real estate investors in Indiana have various choices regarding real estate investments. However, it's easy to make mistakes, lose both the property and your money if not keen. Research thoroughly about the property before investing, and engage a realtor to help you get the best deals. Also, employ the ideas mentioned above, and they will guide you in making the right decisions in your real estate business.