WASHINGTON, D.C. – (RealEstateRama) — Today, the U.S. Department of Energy (DOE) announced increased collaboration with stakeholders to reduce regulatory barriers on the development of hydrogen infrastructure. Principal Deputy Assistant Secretary of Energy Efficiency and Renewable Energy Daniel Simmons announced a new Request for Information (RFI) to foster this united effort with industry.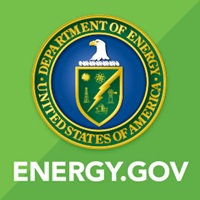 By seeking this input through a RFI, DOE hopes to identify priority research and development areas to reduce the regulatory barriers affecting the implementation of hydrogen technologies, and potential courses of action to reduce deployment time and cost. The RFI announced today exemplifies the Administration's priorities to improve energy affordability and security, as well as resiliency and reliability of the nation's energy infrastructure.
"DOE will continue to engage with stakeholders on the regulatory reform process, and work to achieve the President's goals to reduce burdens on American families and businesses," said Simmons. "As DOE identifies ways to streamline regulations associated with hydrogen infrastructure to complement our early stage R&D, the Department will provide more opportunities for stakeholder participation, consistent with DOE's commitment to an open, transparent, and accountable process."
The goals of this RFI, in the context of developing and using hydrogen as an energy carrier across sectors and for diverse applications, is to:
Understand the effects of regulations imposed on industry, particularly the parts of industry responsible for hydrogen infrastructure;
Identify Federal regulations, codes, and state/local laws and identify the related compliance costs; and
Recommend actions to reduce the burdens of regulatory requirements.
Based on the input received through this request for information, DOE will look to provide feedback to relevant agencies with regulatory authority. The comment period for the RFI will close at 5:00pm (ET) on August 10, 2018.