WASHINGTON (August 23, 2017) – (RealEstateRama) — The Department of Housing and Community Development (DHCD) will be holding multiple rental funding competitions during the next six to seven months. As described on DHCD's website (link is external), it intends to host a mini-competition for highly-ready family production projects in October 2017. In addition, DHCD is almost ready to release a NOFA for Housing Trust Fund (HTF) supportive housing projects, with full applications likely due in November 2017. DHCD also expects to hold a full rental round competition in February 2018 as well as a round for small-scale rental projects in March 2018. (Please note that the dates above are likely due dates for full applications. DHCD will announce pre-application deadlines shortly.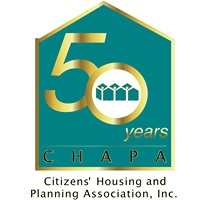 With four imminent competitions, DHCD wants to be as clear as possible about which type of project each competition is intended to serve. DHCD has scheduled two general question-and-answer sessions to be held at DHCD — 100 Cambridge Street, Boston, MA 02114 — on the following dates:
Thursday, September 28, 2017 — 1:30 P.M. — Conference Room A
Friday, September 29, 2017 — 11:00 A.M. — Conference Room A
If you would like to attend one of the question-and-answer sessions, please contact Mary Morales at 617-573-1308 or
, so that she can register you with building security. In addition, don't hesitate to call the housing development staff with questions about your project(s).