WASHINGTON, D.C. – (RealEstateRama) — The U.S. Department of Energy (DOE) announced nearly $25 million for a selected eight organizations to further the installation of cost-effective, highly efficient combined heat and power (CHP) technologies. The use of CHP can support U.S. economic competitive advantage, promote economic development, instill resiliency in businesses and communities, create and maintain local energy-related jobs, and provide solutions for modernizing energy generation and delivery.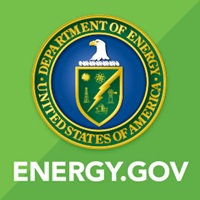 CHP is a suite of commercially available, predominately gas-fired distributed generation technologies that produce both electricity and thermal energy onsite, thereby reducing line losses and strain on grid infrastructure while also increasing site reliability and energy security.  It currently represents approximately 8% of U.S. generating capacity with 82GW of installed capacity.
The Department's CHP activities, led by the Office of Energy Efficiency and Renewable Energy's (EERE's) Advanced Manufacturing Office, focus on early-stage research and development, as well as public-private partnerships and field validation of CHP technologies.
The selected organizations will become regional CHP Technical Assistance Partnerships (CHP TAPs) that will assist in the development of strategies to increase resilience to natural disasters and improve grid and electric delivery reliability; maximize CHP exposure to potential end-users and key stakeholders; and locally validate best practices in CHP technology policies and installation. CHP TAPs will also offer assistance for evaluating the economic development, job creation, energy cost savings, and continuity and reliability of proposed CHP systems.
The new CHP TAPs include:
Center for Sustainable Energy – San Diego, CA
Houston Advanced Research Center – The Woodlands, TX
North Carolina State University – Raleigh, NC
Pace University – New York, NY
Pennsylvania State University – University Park, PA
University of Illinois at Chicago – Chicago, IL
University of Maine – Orono, ME
Washington State University – Pullman, WA
There is considerable technical potential for CHP and the continuation of the regional focus on CHP TAPs will provide greater access for local industrial, municipal, and commercial facilities interested in CHP technology options.
CHP TAPs have provided engagement and education services to thousands of end users and other stakeholders in high technical potential markets, including hospitals, chemicals, food processing, universities, waste water treatment plants, and commercial buildings. Currently, seven DOE-funded regional CHP TAPs provide end-user engagement and education, technical assistance, and policy maker education services to all 50 states.  The CHP TAPs have provided technical support to over 1,900 CHP projects since 2009. More than 441 of those projects, which have an estimated installed capacity of 8GW, are in the project pipeline for installations.
For more information about CHP and EERE's Advanced Manufacturing Office visit their website HERE.
###
NEWS MEDIA CONTACT
(202) 586-4940
">