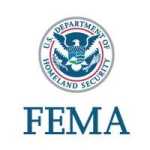 TALLAHASSEE, Fla. – (RealEstateRama) – FEMA has approved $1,181,511 to the State of Florida to assist 22 eligible applicants with reimbursement for eligible costs of debris removal, emergency protective measures, management costs and permanent repairs for Hurricane Michael under FEMA's Public Assistance Program.
The following projects have been obligated by FEMA to the Florida Division of Emergency Management (FDEM) to help applicants with reimbursement for eligible costs incurred due to Hurricane Michael.
As of July 12, 2019, the awards are:
Gulf County – $23,400 to lease a temporary facility for a logistics staging area between Oct. 17-24, 2018
Harvest Worship Center – $1,645 for emergency protective measures
Highland Park United Methodist Church in Panama City – $380 for emergency work and donated resources
Holmes County Hospital – $2,009 for management costs
Holmes County School District – $103,495 to replace roof on Bethlehem School's old cafeteria building and for repairs to Holmes County High School and ballfields
Holmes County Sheriff's Office – $100,056 for emergency protective measures
Jefferson County – $87,140 for debris removal
Leon County – $21,504 for repairs to the detention center, sheriff's administration office, playground surface at Ben Stoutamire Landing and picnic area at Williams Landing; and to repair, replace, clean and straighten damaged road signs countywide
Lighthouse Baptist Church in Panama City – $6,675 for emergency protective measures
North Florida Educational Development Corporation – $1,854 for emergency protective measures
Panama City Port Authority – $263,100 to replace guard houses, security fencing, scale remote reader and lighting at port terminals
Refuge Assembly of God in Panama City – $9,720 for emergency protective measures
School of Arts and Sciences in Tallahassee – $8,009 for repairs to the auditorium, main office and campus garden/science laboratory field
Suwannee County – $2,720 for emergency work/donated resources and management costs
Tallahassee Community College – $96,265 for repairs to roofing at Center for Innovation and main campus buildings, as well as replacing windows, doors, light poles and signage on main campus
Town of Alford – $116,049 for emergency protective measures and repairs to city hall, city barn, EMS building and fire station, as well as the grounds, dugouts, playground equipment and stadium lighting at Donald Smith Park
Town of Altha – $9,093 for repairs to town hall and Altha's water distribution system
Town of Havana – $20,617 to replace street and stop signs citywide and for repairs to roofing at town hall, fire station/community center and police department
Town of Wausau – $2,874 for management costs
Victory of Faith Fellowship in Southport – $23,041 for repairs to the church sanctuary
Wainwright Veterans of Foreign Wars Post 2185 in Panama City – $2,902 for debris removal
Walton County – $278,963 for debris removal
FEMA's Public Assistance grant program is an essential source of funding for communities recovering from a federally declared disaster or emergency. FDEM works with FEMA during all phases of the PA program and reviews these projects prior to FEMA final approval.
Once a project is obligated by FEMA, FDEM works closely with the applicant to finalize the grant and begin making payments. FDEM has implemented new procedures designed to ensure grant funding is provided to local communities as quickly as possible.
FEMA has numerous other projects that have been identified under the Public Assistance program for Hurricane Michael and is working extensively with all applicants. The timeline for other projects being obligated depends on the complexity of the projects, collection of supporting documentation by the applicants, environmental and historical laws, regulations and other concerns.
Applicants provide FEMA with thorough documentation to support damage claims. Following approvals by FEMA and the FDEM, FEMA obligates funding for the project.
To date, FEMA has obligated a total of more than $227.2 million in federal funding for Public Assistance projects related to Hurricane Michael in Florida.
###
FEMA's mission: Helping people before, during, and after disasters.
For a list of resources available to individuals and businesses affected by Hurricane Michael, visitwww.floridadisaster.org/info.
For more Hurricane Michael recovery information, visit www.fema.gov/disaster/4399.
Follow FEMA and the Florida Division of Emergency Management on Twitter at @FEMARegion4 and@FLSERT. You may also visit FEMA and the Division's Facebook pages at Facebook.com/FEMA andFacebook.com/FloridaSERT.
Disaster recovery assistance is available without regard to race, color, religion, nationality, sex, age, disability, English proficiency or economic status. If you or someone you know has been discriminated against, call FEMA toll-free at 800-621-FEMA (3362) 711/VRS – Video Relay Service). Multilingual operators are available. (Press 2 for Spanish). TTY call 800-462-7585.