GUAYNABO, Puerto Rico  – (RealEstateRama) — Kmart, National Lumber and Sears have teamed with FEMA to provide residents of Puerto Rico with free information and tips on how to make homes safer and stronger from earthquakes and tsunamis.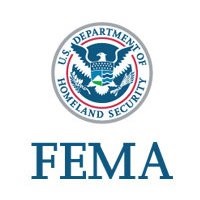 FEMA mitigation specialists will offer home improvement tips and share proven methods to prevent or reduce damage from a disaster. Specialists will also suggest techniques to build hazard-resistant homes and answer questions. Most of the information and free publications provided are aimed at do-it-yourself work and general contractors.
Free disaster preparedness information on earthquakes and tsunamis will also be available. All assistance and information are available in English and Spanish.
Residents in Adjuntas, Juana Diaz, Peñuelas and San Juan can learn ways to protect themselves and their family and neighbors by visiting with FEMA advisors Jan. 29- Feb. 9 at the following locations:
Kmart                                                                      National Lumber
State Road 149                                                       Carr.385 Km.04 Bo. Parque Industrial
Juana Díaz, PR                                                         Peñuelas, PR
Tuesday- Saturday: 7:30 a.m. to 6 p.m.                Tuesday- Saturday: 7:30 a.m. to 6 p.m.
National Lumber                                                   Sears
Carr. 5518 Plaza Adjuntas                                      Plaza Las Americas
Adjuntas, PR                                                             San Juan, PR
Tuesday-Saturday: 7:30 a.m. to 6 p.m                  Tuesday-Saturday: 8:30 a.m. to 7 p.m
People who are deaf or hard of hearing may ask a FEMA specialist for an interpreter and the agency will arrange to provide one.
For more information on Puerto Rico's recovery from Hurricane María, visit fema.gov/disaster/4339.
Disaster recovery assistance is available without regard to race, color, religion, nationality, sex, age, disability, English proficiency or economic status. If you or someone you know has been discriminated against, call FEMA toll-free at 800-621-FEMA (3362) 711/VRS – Video Relay Service. Multilingual operators are available. (Press 2for Spanish). TTY call 800-462-7585.
Follow us at:                              
www.facebook.com/femapuertorico