Furthering efforts to encourage clean energy innovation, the Energy Department today released a funding opportunity announcement (FOA) to support the research, development, and demonstration of advanced reactor concepts. The announcement represents an early step in increasing investment in nuclear advanced reactor technologies, which have the potential to provide substantially enhanced operational performance, safety, security, economics, and proliferation resistance.
The U.S. Department of Housing and Urban Development (HUD) announced today that it has charged the owners and landlords of an eight-unit apartment complex in Sioux Falls, South Dakota, with violating the Fair Housing Act by refusing to allow a resident with disabilities to use a wheelchair in his apartment. HUD's charge also alleges that the Salem Family Trust and Calvin L. Salem, trustee and manager of the property, refused to return the resident's security deposit after he was forced to move out of his apartment. Read HUD's charge
The Urban Land Institute, a global research and education institute dedicated to leadership in land use, is launching a new initiative to help four U.S. cities – Charlotte, N.C.; Detroit, Philadelphia and San Jose, Calif. – better understand what people value in their communities in order to build more livable, successful cities. The initiative will connect the national results of Urban Land Institute's biannual survey of consumers regarding housing, transportation and communities to local data and regional trends for each of the cities to help them plan for the future. It is funded by $75,000 from the John S. and James L. Knight Foundation
U.S. Senator Maria Cantwell (D-Wash.), ranking member of the Senate Energy and Natural Resources Committee, advanced bipartisan energy legislation along with Chairman Lisa Murkowski (R-Alaska) in an 18-4 vote in committee.
Congresswoman Eleanor Holmes Norton (D-DC) issued the following prepared statement for today's rally with immigration rights groups at the John A. Wilson Building reaffirming the city's home-rule right to be a sanctuary city and detailing the efforts she is taking to ensure that neither the national anti-immigrant bill, which was passed by the House, or the separate anti-home-rule bill that targets D.C. immigrants becomes law
Agriculture Secretary Tom Vilsack today announced the availability of loans to build broadband in rural areas, along with changes to the program required by the 2014 Farm Bill. "USDA is committed to providing broadband to rural areas," Vilsack said. "Broadband is as vital as electricity was 80 years ago. Since 2009, USDA investments have delivered broadband service to 1.5 million households, businesses, schools, libraries and community facilities.
The National Council on Disability (NCD), an independent federal agency, in a cooperative agreement with the National Association of State Directors of Developmental Disabilities Services (NASDDDS), will release "Home and Community-Based Services: Creating Systems for Success at Home, at Work and in the Community" online Tuesday, February 24, 2015.
The U.S. Department of Housing and Urban Development (HUD) announced today that it is making $39.2 million available to fight housing discrimination under HUD's 2015 Fair Housing Initiatives Program (FHIP) Notice of Funding Availability (NOFA). This year's funding notice also creates six new types of grants that support fair housing capacity building, education and outreach activities, and testing in rental and sales transactions.
The U.S. Department of Housing and Urban Development's (HUD) Office of HIV/AIDS Housing, in collaboration with the U.S. Department of Labor's (DOL) Office of Disability Employment Policy (ODEP), today unveiled a new training curriculum for HIV/AIDS housing and service providers focused on employment services.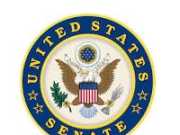 WASHINGTON, D.C. - March 17, 2014 - (RealEstateRama) -- Today, Senate Banking Committee Chairman Tim Johnson (D-SD) and Ranking Member Mike Crapo (R-ID) released the legislative text of the bipartisan housing finance reform agreement that they announced last Tuesday. That announcement sparked enthusiasm from the White House, Senators, Members of Congress and key stakeholders recognizing the agreement as a positive step forward in reforming our housing finance system. Chairman Johnson and Ranking Member Crapo plan to hold a committee markup in the coming weeks. They took rare action in releasing the text over the weekend in an effort to balance the Committee Members' interests in having adequate time to review the legislation while advancing housing finance reform in a timely manner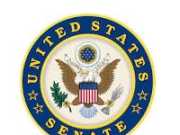 WASHINGTON, DC - August 3, 2011 - (RealEstateRama) -- Today, Senate Banking Committee Chairman Tim Johnson (D-SD) held a hearing to discuss national mortgage servicing standards. It was the eighth in a series of hearings the Committee has been holding related to housing finance reform.