Record Low Drug Store Cap Rate Nationwide at 4.22%
CORONA DEL MAR, CALIF. – (RealEstateRama) — Hanley Investment Group Real Estate Advisors, a nationally-recognized real estate brokerage and advisory firm specializing in retail property sales, announced the sale of a single-tenant absolute net-leased Walgreens property located at 6100 Pacific Boulevard in Huntington Park, Calif. The purchase price was $11,850,000, which represented a cap rate of 4.22%, the lowest cap rate ever for a single-tenant Walgreens in Los Angeles County priced over $10 million and one of the lowest cap rates for a fee-simple Walgreens nationwide.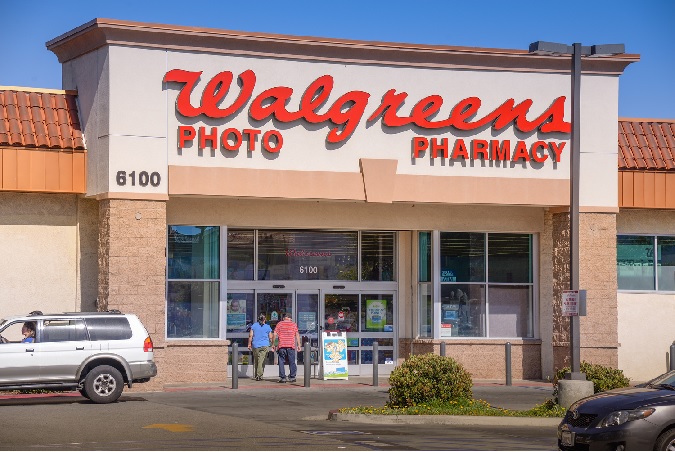 Hanley Investment Group Senior Vice President Patrick Kent and Executive Vice President Bill Asher represented the seller, a private investor based in Los Angeles. The buyer, a private investor based in northern California, was represented by Nigel Keep and Bill Kurfess of Kidder Mathews.
The 15,525-square-foot Walgreens building was built in 2007 on a 47,916-square-foot lot at the hard-corner signalized intersection of Pacific Boulevard and Randolph Street. The Walgreens lease had more than 22 years remaining on the initial 30-year term.
"There is a rare sale of a Walgreens in Los Angeles County. There was only one other Walgreens with an initial lease term of at least 14 years remaining that traded hands in Los Angeles County in 2015," Kent said.
"Drug store buyers are not only looking at the tenant credit of Walgreens when making purchasing decisions, but evaluating how that is complemented by the lease structure and fundamental quality of the real estate," explained Kent. "We attracted a multitude of interest and formal offers on the property due to an atypical initial 30-year lease term with rental increases every 10 years, combined with an irreplaceable, dense-infill location in central Los Angeles County with over one million people within a five-mile radius. It is clear why the Walgreens in Huntington Park commanded a low 4% cap rate."
"2015 was a historic year for single-tenant drug stores sales in California with a minimum of 14 years remaining on the initial lease term," said Asher. According to CoStar, 16 single-tenant drug stores sold in California for an average cap rate of 4.94% compared to 10 transactions for an average cap rate of 5.40% in 2014.
"Seven long-term leased drug stores traded hands in California in 2015 with a 4% in the cap rate," stated Asher. "Record-setting numbers that we believe will continue into 2016."
"This has translated into there being more than 30 single-tenant drug stores for sale in California as of March 1, 2016," said Kent. "Given the continued market conditions and lack of supply of alternative quality single-tenant investments for investors to choose from, sellers are taking advantage of peak pricing while investors have lowered their minimum return requirements to invest into drug stores as a 'flight to security.'"
Asher added, "With the Walgreens-Rite Aid merger still unfolding and CVS reporting a healthy increase in store sales and net income in the fourth quarter, single-tenant drug stores will remain a highly sought-after investment nationwide in 2016."
About Hanley Investment Group
Hanley Investment Group Real Estate Advisors is a retail investment advisory firm with a $5 billion transaction track record nationwide, who works closely with individual investors, lending institutions, developers, and institutional property owners in every facet of the transaction to ensure that the highest value is achieved. For more information, visit www.hanleyinvestment.com.