Dallas, Texas – May 23, 2017 — New home sales in the Houston area are up nearly 12% in the last 12 months, as the pace of new home sales in Houston remained relatively flat in April, according to the HomesUSA.com New Homes Sales Index released today. The number of Days on Market for new homes sold in Houston was stable in April, indicating a continued steady new home sales pace. The pace of new home sales in both Dallas-Fort Worth and San Antonio also either slowed slightly in April or were flat according to the New Homes Sales Index, but Austin was the one surprise. Austin was the only major new homes market in Texas to show a slightly faster new home sales pace for April as its number of Days on Market decreased.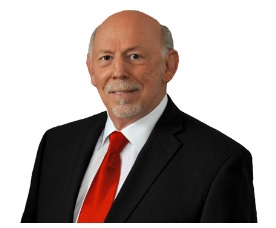 Houston, the largest new homes market in Texas, saw nearly 1,400 more new home sales closed between May 1, 2016 and May 1, 2017, according to data compiled by HomesUSA.com from the Houston Association of REALTORS® (har.com). The total Days on Market for new homes in Houston was relatively flat, at 134.40 in March and 134.86 in April.
While San Antonio showed the biggest slowing in new home sales with the largest increase in the Days on Market for new homes, reporting 104.62 in March and 105.99 in April, its total number of Days on Market remains the lowest among the four biggest new home sales markets in Texas. In Dallas-Fort Worth, the Days on Market for new homes showed an increase, from 120.27 to 121.39. In Austin, the number of Days of Market for new homes sold declined from a rolling annual average of 113.06 in March to 112.87 in April.
Overall, in the combined four largest new home sales markets in Texas, the overall pace of new home sales slowed for the second month in a row in April, according to HomesUSA.com, as the average number of Days on Market in the four Texas markets increased from 121.87 in March to 122.61.
Ben Caballero, owner of HomesUSA.com and the number one real estate agent in the U.S., notes that the slight increase in Days on Market for new homes in three of the four biggest Texas home markets aligns with the Commerce Department's announcement today on New Home Sales for April.
"The Texas mindset that I love is epitomized by Houston home builders," said Caballero. "They tend to be more aggressive, which at times, has earned them a boom or bust reputation. However, Houston would not be the great city that it is without great builders. Oil prices have contributed to a lessening of demand for new homes, but it is not anything Houston homebuilders can't handle. They are smart and hardy, in addition to being aggressive," he added.
Innovative index
The HomesUSA.com New Home Sales Index is a first of its kind index to track the sales activity of new home sales. Created by Caballero, who was named "Most Innovative Real Estate Agent" by real estate industry real estate news firm Inman News, the index is an analysis by HomesUSA.com of sales of homes listed in the Dallas-Fort Worth, Houston, Austin and San Antonio local Multiple Listing Services (MLS).
Caballero notes that average Days-on-Market for New Homes "is about 65 days higher for new homes than for existing or 'pre-owned' homes."
Why? "There's a huge difference between selling a new home and a pre-owned or existing home," Caballero, explained. "New homes are often listed for sale during the early stages of construction. This early market exposure gives homebuilders the ability to allow buyers the opportunity to customize the home. Plus, by placing more inventory on the market as soon as it is being built expands the inventory of available homes, and that's especially helpful for buyers in a tight housing market."
Caballero adds, "So there really is no apples-to-apples comparison for the Days on Market for new homes under construction with existing homes
HomesUSA.com New Home Sales Index – Days on Market – Rolling 12-month average1
1Prior month DOM numbers are subject to adjustment
Please note that the monthly data is based information reported to the MLS that may be incomplete or subject to further revision by the MLS. While licensed real estate professionals are required to report closed sales to their local MLS in Texas within 72 hours of a closed sale, not all sales, unfortunately, are reported promptly and some are reported more than 30 days later. This late reporting causes the prior month's reported index number to change to include newly reported sales. Only the prior month index number is impacted and that number, once adjusted, is the final and correct index number.
About Ben Caballero and HomesUSA.com
Ben Caballero is the #1 ranked real estate professional in the U.S. in two categories: (1) number of real estate sales transactions and (2) cumulative transaction (dollar) volume. In 2016, he completed 3,565 home sales totaling $1.449 billion in volume. Between 2010 and 2015, he had 16,618 home sales totaling $5.765 billion in volume. Ben has been the #1 agent in the nation in these categories for the last 6 years and is the first and only agent in U.S. history ever to exceed the $1 billion mark for residential sales transaction volume in a single year, accomplished in both 2015 and 2016. Caballero is an acclaimed innovator and technological pioneer within the real estate industry. His drive to leverage technology has allowed him to reach unprecedented, historic levels of sales, as he developed a proprietary SaaS platform, HomesUSA.com, to aid him in servicing his clients. His individual record-setting production is only possible due to the efficiencies it enables. He was named a 2017 Inman Influencer and a SP2017 Trendsetter by Swanepoel T3 Group. Caballero received the 2014 Pinnacle Award for Real Estate Entrepreneurship, presented by Keller Williams Realty. He was named the Most Innovative Real Estate Agent by Inman News in 2013 and a finalist in 2016. He is CEO and President of HomesUSA.com, Inc., operating in Dallas-Fort Worth, Austin, San Antonio and Houston. He serves on the Board of Directors of the Greater Metro MLS, MetroTex Association of Realtors. A lifelong Realtor and former homebuilder, Caballero has been a real estate broker since age 21. Follow Ben on Twitter at @bcaballero and learn more about HomesUSA.com online.
# # #
Note: You may contact Ben Caballero directly on his cell at (214) 616-9222 or by email at
.
Kevin Hawkins
(206) 866-1220