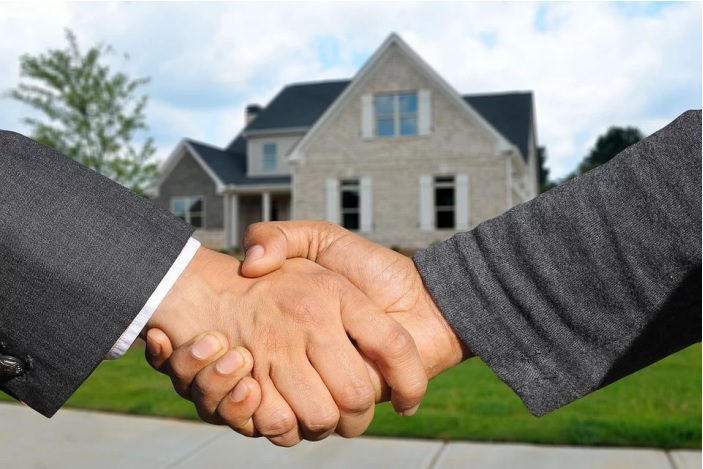 The real estate business, just like any other business is being completely transformed by technology. A lot of changes can be seen nowadays that are heralding the coming of a new age and a new paradigm in this industry as well as any other industry out there. As far as real estate is concerned, ask any real estate agent what their dream is and almost every one of them will tell you the same thing: generate leads automatically, make less cold calls, decrease the number of cold prospects and generate a heap of money. All the while doing nothing but sitting around their offices.
Well, now that we have internet and social media, that dream is fast becoming a reality. Now thanks to technology, real estate agents can have greater access to clients, they can easily track the clients through their sales funnels, and show the clients what they will be buying with the help of 3D animations and more.
Another way that agents can really achieve their dream of reaching their target audiences and making sure that they convert into confirmed customers is through Search Engine Optimization (SEO). Nowadays, more and more people go to Google or other search engines to search for the products or services that they need. Some surveys put the number of consumers that use the internet at almost 90%. This means that a real estate agent's majority of customers are online right now, searching for their perfect homes. The agent that shows up stands out on a search engine, will be able to make a name for themselves in the market and get a bigger share of the pie.
If you feel like SEO is some sort of magical hocus pocus that you don't have an understanding of, just look for a good digital marketing guide for realtor websites and you can learn enough to ensure that you stand out from your competitors and make your presence known to your customers.
What is Real Estate SEO?
We all know that SEO means search engine optimization. It is the process of ranking at the top of the search engine result pages (SERPs) so that your customer can get to you.
So, then what is real estate SEO?
You might find websites that throw a lot of jargon your way and make it sound complicated and above your level of understanding but basically what real estate SEO means is:
Showing up at the top of the SERPs when customers look for someone to help them and guide them through the buying and selling process for all types of properties.
There! That's it! Now you know everything about real estate SEO.
What Do the Customers Think When Buying a House?
Now think about it from the customer's point of view. Imagine that you are looking for your dream house. You know where you are trying to move and you know what type of property you are looking for. What's next?
More than 40 per cent of customers who want to buy a house go straight to Google or any other search engine that they prefer and search for something like this:
Condos for sale in Phoenix AZ, or Single-family house in Jacksonville FL, or something along the same lines.
As soon as they enter their query, they will have a list of options that they can then browse through. The chances are more than likely that they will click on one of the top three results that they see. But recently the layout of Google's SERPs has changed. The organic results that used to come after the Ads have been pushed down to make room for instant answers and maps. This makes it harder to get noticed.
You can easily surmise just how tough the competition is as the real estate on the SERPs is already decreasing and the competition is continuously increasing. Every realtor who is working in the same area that you are wants to become the topmost result so that they can have a better chance of getting discovered by the right kind of customers. Now, having a website and social media channels is not enough. You need a comprehensive real estate SEO strategy that can ensure that you stay relevant for long term and rank for the keywords that are important to you.
Why is SEO Critical for Real Estate Agents?
Times have changed and now more than 40 per cent of home buyers start with an online search for property listings. This is a major change from the previous era as almost half of your clients now start their journey with Google or some other search engine. Search engines are showing hundreds of searches from people who are looking to buy homes in areas and all those people are using almost the same keywords, sans the location name.
1. Getting geo-targeted traffic
Getting local traffic is imperative for any real estate agent. If you rank for the right keywords, you can get all the local traffic that you can handle and then some. This traffic will mean an exponential increase in your business. Not only that, but it will also mean referrals and word of mouth advertising for you that you can get for free. You can place an ad but with an organic SEO strategy, you can reap long term benefits.
2. Better return on investment
If you compare the rates and results of other types of advertising and SEO, you will find out that SEO delivers the most reliable and long-lasting results that are organic and better ROI. This means that you can get customers at a nominal cost for a longer period of time. With such results, you can start expanding your business and enter other markets that were not accessible to you before.
3. Stabilized rankings
When you work with the right SEO agency, you can get rankings that are organic, long-lasting and stable. This will mean that you will get continuous and consistent traffic from the SERPs to your website. The more you work on your SEO strategies, the lower your SEO costs will become. This is why many real estate agents opt for SEO rather than traditional methods of advertising.
Conclusion
So, if you want to survive in the future and also grow your business then this is the right time to invest in an SEO strategy. This will ensure stability, consistent stream of customers, better ROI, and enable you to expand your business like never before.