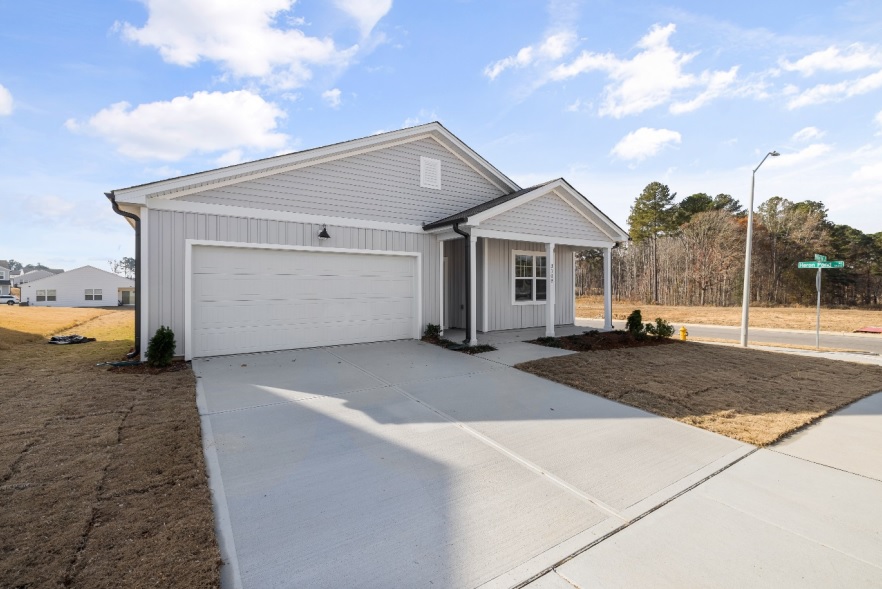 Whether it's for parking your family cars or storing tools and some extra workshop space for home projects, a garage is an important and versatile space to have on your property. If you don't already have one, investing in a garage is also a great way of adding some value to your home.
Garages come in all shapes and sizes and can be constructed in different ways. Metal buildings are one popular option, and these can be put together easily using a customized garage kit. Metal garages are durable and last for decades, they can be customized with different door, window, and roofing options.
We look at the importance of investing in a garage for your home, what value they bring and some of the best uses for the space:
How much value does a garage add compared to other home improvements?
Adding a garage to your property is potentially one of the best home improvements that a homeowner can make. Research suggests that a garage could add as much as 16 percent to the property's value when you go to sell it on.
By comparison, an attic conversion could add as much as 15 percent, a conservatory could add five percent, while a new kitchen or bathroom could add six percent. For those living in more urban areas, off-street parking can be harder to come by and can add 10 percent to the resale price.
When making home improvements it can be worth thinking about the disruption the construction process can create for family life while it takes place. A kitchen renovation can be particularly disruptive and attic conversion will mean dust, mess and tradespeople coming in and out the house.
On the other hand, garages are built on your outdoor space and so cause minimal disruption inside the home.
When thinking of adding a garage to your home, do not only think of the resale value you are giving the property, also consider the value that a garage has to you and the rest of the household. As a versatile space, you can use your garage in the best way that suits your individual needs and habits.
One of the most popular uses for a garage is storage space for tools, bicycles, vehicles and bits and bobs that don't have a place inside your home. There are plenty of options for making the most of the space you have, storage solutions can include ceiling systems, shelving, bicycle racks, rolling storage bins, drawer units and even peg boards.
If you are into DIY you might like to use your garage as a workshop. It is the ideal space for upcycling furniture, doing repairs to a vehicle or as a preparation area for gardening and planting.
If you don't need storage or workshop space, a home gym or art studio are also great options for a garage. If you need extra lighting for creating artwork, you can always open up the garage door.
For growing families running out of space, a garage can also be renovated into some extra living and working space with the right permits. This could be anything from a television room for the kids or a home office for remote workers.
Traditionally, garages are used for parking your cars. This can protect your car from the elements and be a good safety measure for preventing theft or vandalism.
Adding a garage – steps to follow
The first thing you will need to do is find out about any planning permission or permit requirements needed to build a garage on your land. You might then want to hire an architect to plan the design and consult with contractors.
During the next phase of the project, you will need to consider important details such as fireproofing, damp proofing, lighting, and electrical requirements.