\
As a landlord, you want to ensure your property stays in good standing and get paid on time. This means you need to find good tenants that are responsible. Investing in real estate can be risky, and choosing the wrong tenants can make this business venture a nightmare. Doing your due diligence when it comes to attracting the best tenants is essential, not only for your peace of mind but for your wallet, too. Take a look at our top tips for attracting the best tenants as a landlord.
1. Offer different lease terms
One of the worst-case scenarios for a landlord is having a rental property on the market for months on end. When this happens, you have to continue paying the mortgage, property taxes, and any utilities without any income coming in. One way to attract the best tenants is by offering different lease terms. Typically, most landlords sign 1-year lease agreements. However, some renters might need a month-to-month lease because they don't plan on being in the area for a long time, or a 6-month lease agreement.
While shorter lease agreements aren't ideal, they can still bring in money, especially if you're having trouble finding tenants. During a short-lease agreement, you can redirect your attention to a new marketing scheme to find long-term tenants, without having money fly out the door.
In some cases, you may find a tenant who needs to move in ASAP. When this happens, it might be a few weeks into the month. This can make it tricky, as most landlords charge a monthly rent. To bypass this situation, consider offering prorated rent. This is where you charge a tenant for the number of days they'll be living on your property based on the monthly rent.
2. Conduct a background check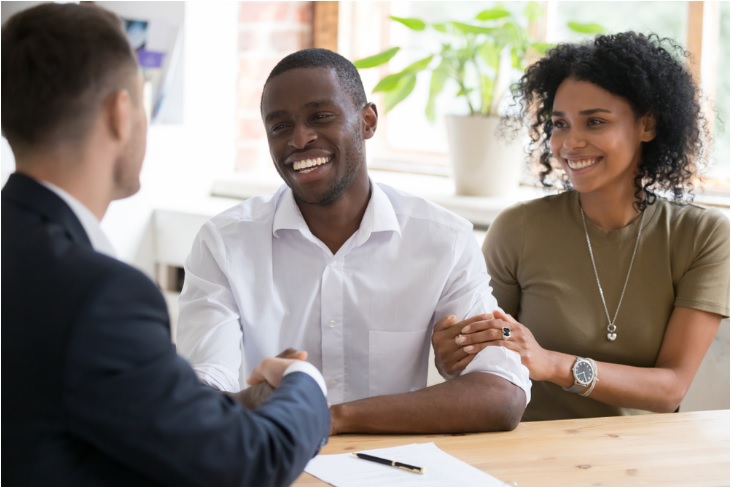 In some cases, tenant applicants might not be who they say they are. That's why you always want to conduct a background check on any applicants interested in your property. A background check offers a ton of insightful information that can help you determine whether a tenant will be a dream or a nightmare, such as:
Criminal history
Employment history
Credit report
Eviction report
Driving record
With this information, you can sometimes get a sense of who a person is. For example, if a potential tenant has a low credit score with a poor history of repayment, it might mean they'll have trouble paying for rent on time. A background check is a great first line of defense when it comes to finding worthy tenants.
3. Market your property effectively
Your rental properties are part of your business, which means you need to have a marketing plan. Through careful marketing, you can attract top-tier tenants that will take good care of your property. Marketing rental properties is easier than ever. No longer are the days where you need to buy an ad in a local newspaper (while you most certainly can still do so). Today, there are dozens of online platforms where you can post ads highlighting your property, such as TurboTenant, RentDigs, and Trulia.
To get the best pool of potential tenants, make sure to follow these tips:
Articulate how much rent is per month, along with the security deposit
Upload high-quality photos of every room and the exterior
Provide a description of the neighborhood and town
List local attractions and things to do in the area
Explain your pet policy
Provide a link to your online application
With these tips, you'll create an exceptional ad that will market your property and attract the best landlords. Just make sure to abide by all local, state, and federal housing laws and to not discriminate based on age, sex, gender, sexual orientation, religion, race, familial status, and disability status.
4. Conduct interviews
Lastly, you want to get a sense of who might be living in your unit. Conducting interviews is a great way to establish a connection and understand why potential candidates are moving, what they're looking for, and their personal background to avoid a tenant horror story.
It's always best to interview in a public space, such as a local park, coffee shop, or restaurant. As you interview, look at body language and how they conduct themselves, as this can offer some helpful insights. Remember, if your gut instinct senses something fishy, it's probably best to go with it and continue your search.
Finding your dream tenant
Being a landlord can be stressful, especially if you have uncooperative tenants. With these four tips, you can sigh a deep breath of relief, knowing you found the perfect tenant for your rental property.