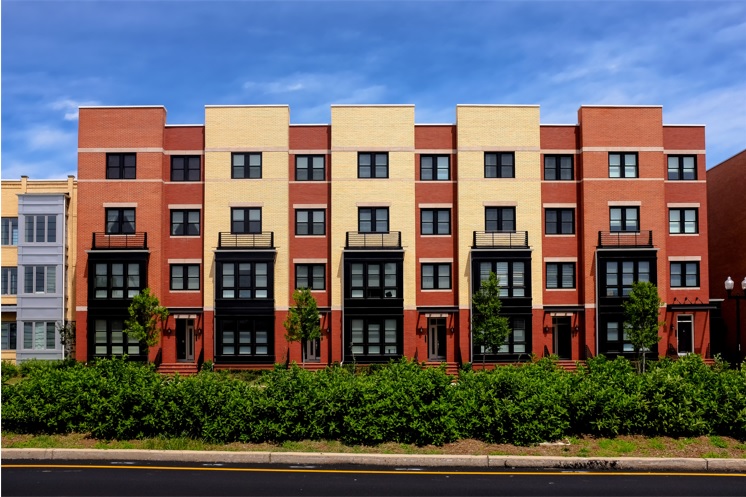 Did you know that close to 27 percent of people in the United States of America live in condominiums of HOA communities? Purchasing a condo is a great way to find a home for you and your family, but you need to know the steps of how to purchase a condo if this is the route you'd prefer to take.
Most homes in the United States are single-family homes that aren't attached to any other dwellings or buildings. The housing market is a bit crazy, and single-family homes might be a bit outside of your budget. Buying a condo is a great alternative to a single-family home since it offers many of the same amenities at a cheaper price.
The good news is that you're in the perfect spot to learn all about how to buy a condo for the first time. Keep reading this article for some helpful tips to buy a condo today!
Determine if Buying a Condo Is Right for You
Some people struggle to accept that their new home shares walls with other condos and the close proximity that you have to your neighbors. You need to accept the fact that you could have multiple neighbors that are sharing walls with you when you make the decision to buy a condo to live in.
Another thing to consider with purchasing a condo is whether or not you want to mow your own grass and grow your own garden. You'll pay money to the condominium association that goes toward maintenance for the condos, but you won't get to mow your own grass or other improvements to the yard.
Get Financing
The next step that you need to take when you dive into how to purchase a condo is securing financing. Many people can't afford to buy a condo in full when the time comes, so getting a loan to help with purchasing the condo is a great place to start with buying a condo.
The process of getting financing for a condo is quite similar to that of a single-family house. You'll want to make sure that the condo that you're interested in is on the approved list for the Federal Housing Association if you want to get easy access to financing for your new condo.
You can also use a conventional home loan to get your condo, but you'll need to put 20 percent of the purchase price down on the investment. If you don't have a ton of money then it could be difficult to take this route to buy a condo. Use this guide to make your home buying process a breeze.
Understand the Association Fees
A big thing that separates single-family homes from condos is the association fees that you'll need to pay. Most condominium communities require fees that go towards maintaining the grounds and the exteriors of the condos. Condo communities that are run the right way should have no issues with sharing their financial statements if you're looking to buy a condo there.
It's easy to get turned off by the association fees, but you need to understand that they provide peace of mind. There is a large reserve of money that will go towards repairs should something catastrophic happen to your condo.
Learn What the Fees Include
The two main things that the association fees go towards when you buy a condo are the insurance that covers any accidents that happen on the condominium grounds and any damage that the condos sustain. This money also goes toward the maintenance needed for keeping the condos nice.
You can expect lawn maintenance and snow removal as a result of paying your association dues. These are both things that you'd be expected to take care of on your own if you're living in a single-family home.
Check the Association Rules
There are also rules and regulations that you need to learn about if you plan on buying a condo. There are often multiple condos in close proximity to each other, which means that you need to take extra care to respect how much noise you make as a way to keep the peace.
Getting a condo is accepting that you can't make your own rules like you could if you purchased a single-family home. You can expect condo communities to have restrictions on the types of pets that you can have when living there. Quiet hours and the right to rent out your property are other things that you should look into prior to buying a condo.
Predict Your Future Plans
Buying a condo is a big investment, and the last thing that you want is to spend tens of thousands of dollars on a condo and then look to move to a different area a few years later. It's impossible to know what the future holds for you but you need to do your best to plan for whatever the future holds for you.
A big thing to consider is the value of your condominium over a period of time. A single-family home is likely to appreciate or grow in value over a period of time. The same can't be said for purchasing a condo.
If you plan on living in your condo for ten years then it is a wise investment. If you think you might want to pull up your roots and find a new place to live and experience in a few years then you should avoid dropping money into buying a condo. You'll end up losing your money rather than growing it.
Now You Know How to Purchase a Condo
Making the decision to dive into learning how to purchase a condo is a great idea if you need a place to live and start a family. You need to consider your future plans to ensure that you're not wasting money since your condo won't appreciate as a single-family home will. You should also look at the association rules and regulations and make sure that you can afford the association fees.
For more helpful and exciting articles like this one, make sure you check out the rest of our blog page today!