Bellevue-based tech firm's innovative automated marketing services driving greater recognition
Bellevue, WA, Jan 16, 2017 – (RealEstateRama) – Renwick Congdon, CEO of Bellevue-based Imprev (www.imprev.com), was named to the Swanepoel Power 200 (SP200), a definitive ranking of residential real estate's 200 most powerful leaders. Renwick joins more than a dozen other Seattle-based leaders, who combined make up 15% of the SP200 list.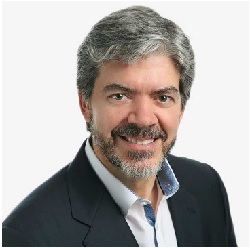 The placement was an unexpected achievement for Renwick. While Imprev powers automated marketing services for over 260,000 brokers and agents worldwide—encompassing many of the largest brands in real estate—Imprev clients usually white label, branding the services as their own.
"Our solution gives brokerages and franchises the opportunity to shoulder the marketing load, allowing agents to focus on what they do best: selling. We like to think of ourselves as a behind-the-scenes service; it works so well that you notice the results, not necessarily the company behind the results," Renwick shares. "Being named to the SP200 list is an exciting surprise, and at #199, leaves more than a little room for improvement."
The Swanepoel T3 Group spends over 400 hours researching and analyzing the rankings of more than 3 million real estate professionals. In the final evaluation round, more than 3,000 leaders from residential real estate brands, brokerages, technology companies, MLSs, associations, economists, authors, consultant, coaches, and media members were considered.
The firm's Chairman and CEO, Stefan Swanepoel, explains the vision behind the list: "With the SP200, we aim to hold a mirror up to the industry, reflecting residential real estate back to itself by noting who wields the most power and influence, whether by position, personal power, employee count, reputation, and trajectory."
Seattle-based based leaders include Zillow Group CEO Spencer Rascoff, who tops the list this year—the first time a tech exec has captured the number one spot. Other local leaders include: Coldwell Banker Bain Chairman and CEO, Bill Riss; Windermere Real Estate Managing Principals OB Jacobi, Jill Jacobi Wood, & Geoff Wood; John L. Scott Real Estate Chairman and CEO, Lennox Scott; Redfin CEO Glenn Kelman; Moxi Works CEO, York Baur; Keller William broker-owner Ben Kinney; and Bellingham-based Ben Kinney Companies CEO. Zillow Group had five other leaders on the list: Amy Bohutinsky, Greg Schwartz, Errol Samuelson; Stan Humphries, and Jeremy Wacksman.
Contact:
Kevin Hawkins
206.866.1220