Study Shows the Continued Struggle to Stay Competitive and Relevant in the Changing Economy
January 16, 2017 – Bellevue, WA – (RealEstateRama) — As they grow less confident in the economy, top real estate executives at firms of all sizes find themselves united by a key concern for 2017: Agent recruitment and retention.

In the latest Imprev Thought Leader survey, 85% of participants agree that recruiting more agents is their most critical business challenge. The challenge continues when it comes to reaching younger agents; over 52% ranked "attracting younger agents" among their top concerns.
A broker owner of a major franchise office in Minnesota gives depth to his recruiting worries: "Recruiting is and always has been our biggest challenge. While we continue to grow, it's never at the pace we want it to be. While recruiting younger, less-experienced agents has improved for us this year, we've noticed increased difficulty in recruiting the top talent."
Many boutique firms are also worried about the competition for talent. In Southern California, a leader of a smaller brokerage laments that her top recruiting challenge is "being able to offer agents alternative motivation to stay or join our firm. We are a family-run boutique business and cannot compete with the money of the heavily-backed firms."
Agent productivity is also top of mind for the top real estate executives and broker owners surveyed. 44% of participants rank "getting agents to use broker-provided technology" as their next critical business concern—beating out lead generation (34%) and lead follow-up (36%). A broker owner in California struggles to get "user adoption of tools that will help agents communicate with their clients," while a Dallas-area broker owner says, "We feel confident in our technology we have in place; we need to continue to teach and train for this technology."
When it comes to technology, leaders face a myriad of challenges. More than half of survey respondents rank "getting our systems to work together" as their most critical technology challenge for 2017. It's a struggle to have "technology that is cohesive," says a broker owner at a top Southwestern Florida brokerage. Better technology integration isn't their only worry. Leaders said having "systems for more effectively competing against the RE portals for generating leads" (44%) and "increasing mobile capabilities for agents" (36%) are their next pressing concerns. A Houston, Texas broker running a major franchise office shares his goal of seeing "seamless integration of the transaction, from agent to corporate to closing, and simplified use of mobile devices to enter all data across the company," while the leader of smaller Florida brokerage notes her battle is to "stay on top of technology to compete with bigger brokers."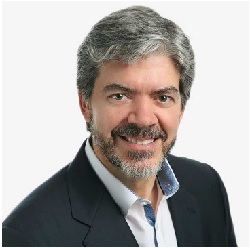 "Real estate leaders clearly believe that the technology they provide to their agents is widely underused," says Renwick Congdon, Chief Executive Officer of Imprev. "So how does the industry begin to improve agent adoption? By reducing complexity. Systems need to seamlessly fit into the agent's business and process. Integrated and connected platforms—rather than 'apps' and standalone solutions—are imperative to successfully compete with the portals."
Beautifully summing up the struggle to stay relevant in an ever-growing competitive landscape, a broker owner of a large franchise office in Nevada says her top concern is "ensuring we remain relevant to our agents and that we are leading them toward the future, rather than having the future 'happen' and we weren't prepared."
The annual Imprev Thought Leader Real Estate Confidence study, one of the most comprehensive in real estate, was created in 2012 by Imprev to provide insight on key business challenges top executives and broker owners face, encouraging an exchange of ideas and solutions among industry thought leaders.
This latest study was conducted from October 18 to November 1, 2016, polling nearly 240 real estate leaders who represent brokerages responsible for more than half of all U.S. residential real estate transactions last year. 26% represent firms with 100 agents or fewer; 42% represent firms with 101 to 500 agents; 17% represent firms with 501 to 1,000 agents; and 15% of the respondents represented firms with more than 1,000 agents.
Survey demographics show 31% of participants are female and 69% are male. More than one-third are 61 years old or older, 32% are ages 51 to 60, 23% are ages 41 to 50, 8% are ages 31 to 40, and 1% are under the age of 30.
You can view the first round of findings from this latest study here.
About Imprev
Imprev, Inc. provides Automated Marketing Services, including Listing Automation, agent recruiting, email campaigns, and Marketing Centers for many of the largest and most respected brands in real estate. Imprev's unique, integrated solution drives synergy between the broker and agent's marketing—empowering agents to effortlessly promote their listings, brands, and brokerages through custom digital, social media, and print creative. Established in 2000, Imprev is headquartered in Bellevue, Washington. Discover more at www.imprev.com.
News media contact:
Kevin Hawkins, for Imprev, Inc.
206-866-1220