Requesting Testimony from Healthcare, Building Industry Representatives
WASHINGTON (August 23, 2017) – (RealEstateRama) — The nation's healthcare environment is changing and facilities need to keep pace—particularly with the growth in a senior population in need of care. The design, construction and operation of healthcare facilities must respond to these needs and provide the environment necessary for effective delivery of quality, person-centered care. In recognition of the impact that the varying requirements on design, construction and operations of these facilities have on all aspects of the building industry, the National Institute of Building Sciences, through its Academy for Healthcare Infrastructure (AHI), will conduct a representative hearing August 31, 2017, from 9:00 am – 12:00 noon, ET, in Washington, D.C., to address the impact of facility-based requirements on the delivery of person-centered care.
According to the Mayer-Rothschild Foundation, which is sponsoring the hearing, person-centered care is "anchored in values and beliefs that return the locus of control to elders and those who work closest with them to support their quality of life. It is delivered in a built environment that is designed to be supportive, healing and non-institutional." Facilities should help facilitate provision of care, not detract from the ability to provide quality, cost-effective healthcare. However, differing requirements on the design, construction and operations of facilities distract from the ability of the facility to provide care and place undue monetary expense on providers—money that could be better applied towards the provision of patient services. As healthcare costs continue to rise, the facility should not be placing undue burden on providers.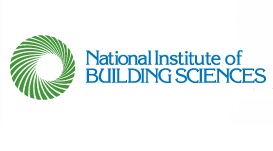 The Representative Hearing on Facility-Based Requirements on the Delivery of Person-Centered Care will provide an opportunity for representatives from the planning, design, construction, operations, ownership, finance, insurance, regulatory and other segments of the U.S. building industry; healthcare providers; and consumers to speak about the challenges they face and offer potential solutions. The Institute is particularly interested in receiving testimony from organizations that have moved beyond traditional approaches to address concerns related to providing person-centered care. Case studies, best practices and data on the benefits of such approaches are encouraged.
The hearing will be open to anyone interested in attending. Both written and oral testimony will be accepted from any interested parties. Following the hearing, the Institute will publish a report featuring findings and recommendations, along with practical guidance that industry participants can apply to help advance the delivery of person-centered care.
The Institute strives to be a respected source of unbiased information for the building community. Given its Congressional mandate to serve as an authoritative national source to make findings and advise both the public and private sectors of the economy with respect to the use of building science and technology, the Institute is the ideal organization to lead a national conversation on these challenges before the building and healthcare industries.
View the guidelines and procedures for submitting testimony. Requests to provide oral testimony are due August 28. The record for written testimony closes September 15, 2017, at 5:00 pm ET.
Plan to attend? The August 31 Representative Hearing on Facility-Based Requirements on the Delivery of Person-Centered Care will be held at the National Institute of Building Sciences, located at 1090 Vermont Ave. NW, Suite 700, Washington, DC 20005. ?subject=I%20plan%20to%20attend%20the%20August%2031%20Representative%20Hearing">Please notify the Institute if you plan to attend.
To call in: Interested parties may call in: 866-628-8620 – passcode: 494845#. Please note, call-in parties will not be able to provide testimony.
Still have questions? ?subject=I%20have%20a%20question%20about%20the%20August%2031%20Representative%20Hearing">Contact the AHI Program Director.