WASHINGTON – (RealEstateRama) — The Bureau of Reclamation has completed the environmental assessment (EA) and released the Finding of No Significant Impact (FONSI) for the Central North Dakota Water Supply Project.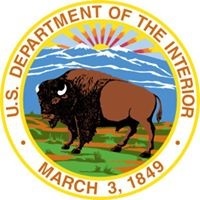 "The Trump Administration is committed to rural prosperity, and I learned from growing up in Montana the importance of water in rural communities," said Secretary Ryan Zinke. "During my visit to North Dakota last year I saw first-hand how important this project is to the local communities and businesses, and ultimately, the families of these areas."
In October 2017, Secretary Zinke hosted a meeting between the Department of the Interior and Congressman Cramer, Garrison Diversion Conservancy District, Lake Agassiz Water Authority, and City of Fargo. In May 2018, Secretary Zinke toured the Garrison Diversion Unit in North Dakota and made stops at the Snake Creek Pumping Plant, McClusky Canal, and the McClusky Canal Mile Marker 7.5 Irrigation Project.
"The Final Environmental Assessment and Finding of No Significant Impact were completed to address a request from Garrison Diversion Conservancy District for 20 cfs of industrial water from the McClusky Canal for use by communities in the Missouri River Basin," said Arden Freitag, Area Manager for Reclamation's Dakotas Area Office.
Current available industrial water allocations have the potential to limit future industrial development within the region. This project will provide a reliable water supply source for industrial needs and benefit the communities of Stutsman Rural Water District, Jamestown, Carrington, Central Plains Water District, Tuttle and South Central Regional Water District in central North Dakota.
"These communities have determined a need for industrial water that cannot be met by existing supplies. A supplemental water supply is necessary for continued growth and industrial development in the region," said Freitag.
The next step for Reclamation is to issue a water service contract and special use permit to Garrison Diversion Conservancy District. Reclamation will coordinate with the Western Area Power Administration regarding a power contract with Garrison Diversion Conservancy District for the project.
The EA and FONSI are available online at: https://www.usbr.gov/gp/dkao/index.html
###
Contact: