Washington, DC – (RealEstateRama) — The National Low Income Housing Coalition (NLIHC) welcomes an elevated discussion and proposed solutions to the nation's affordable rental housing crisis. While NLIHC is pleased to have Senator Ron Wyden (D-OR) prioritizing solutions to the affordable housing crisis, his proposed Middle Income Housing Tax Credit (MIHTC) (S.3365) would be a misguided and wasteful use of federal resources.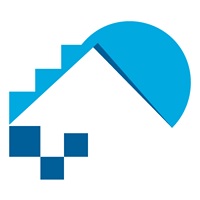 "There is no sound rationale for investing billions of dollars of scarce federal resources targeted toward the development of market-rate housing, when changes to local zoning laws would have largely the same impact," stated NLIHC President and CEO Diane Yentel. "At a time when there are more than twice as many children living in homeless shelters as there are severely cost-burdened middle income renter households, we must target federal funding to where it is most needed: making homes affordable for the lowest income people. Local communities can and must do their part in eliminating the exclusionary zoning policies that put pressure on middle income renters in a handful of metro areas."
Senator Wyden proposes to create a new federal tax incentive to encourage the development of rental housing affordable to households earning up to the area median income. Sixty percent of the units in a development financed with the tax credit would be targeted to middle income households.
"Middle income renters represent less than 1% of all severely cost-burdened households nationwide and nationally there is an excess of homes affordable and available to them. In almost all markets, the private sector develops middle income rental housing easily and without a need for federal tax benefits," said Yentel. "In those limited housing markets where there are some housing challenges for middle income renters, the most effective solution is reducing local regulatory and land-use barriers to development. Additionally, recent evidence suggests that the rental market may be softening for middle income renters in these markets, which may also help to lower the rent pressure on these households."
Federal resources should be targeted to address the critical housing needs of extremely low income renters, who are most severely impacted by the affordable housing crisis. America's 11.2 million extremely low income renter households face a shortage of 7.2 million affordable and available apartments. For every 100 extremely low income renter households, there are just 35 affordable and available rental homes.
Because of this significant shortage, extremely low income families account for 73% of all severely cost-burdened households who pay more than half of their incomes towards their rent each month. They face impossible decisions between paying rent and buying food or seeing a doctor and, in the worst cases, become homeless. These households include seniors, people with disabilities and families with children who struggle to keep roofs over their heads.
See NLIHC's fact sheet on the Middle Income Housing Tax Credit at: https://bit.ly/2PzDL30
###
---
Established in 1974 by Cushing N. Dolbeare, the National Low Income Housing Coalition is dedicated solely to achieving socially just public policy that assures people with the lowest income in the United States have affordable and decent homes.
PRESS CONTACT
Renee Willis
Vice President for Field & Communications
(202) 662-1530 x247