43 percent of adult consumers with low and middle incomes say their savings would last one month or less
31 percent of renters and 12 percent of homeowners in these income brackets have savings that would carry them through a financial shock for less than one week
Washington, D.C. – (RealEstateRama) — The rainy day fund for many middle- and low-income households is empty, according to the fifth annual NeighborWorks America consumer finance survey. The poll found that 38 percent of all households with incomes below $75,000 have no money saved for an emergency, and 59 percent of those with incomes below $20,000 are without any emergency cash reserves. Meanwhile, 20 percent of solidly middle-income ($60,000-$75,000 income) households reported not having any emergency savings. These results illustrate that despite years of consistent economic growth, millions of households continue to struggle financially.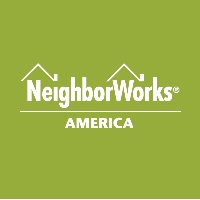 The lack of emergency savings is likely closely connected to the need of many people to stay on top of bills and pay off existing high-cost debts. Twenty-eight percent of all respondents said their most important financial goal was to pay bills, and 36 percent of ages 50-64 said paying bills was their No. 1 financial goal. Yet just 12 percent of those surveyed said saving for an emergency was a top priority.
Taken together, it's no surprise that 44 percent of low- and middle-income people said they are not confident they could withstand a sudden financial shock.
Majority of low- and middle-income adults don't have a formal budget
"Several reasons compound people's inability to save for a 'rainy-day fund,'" said Barbara Floyd Jones, senior manager of national homeownership programs at NeighborWorks America. "In our survey, we found a majority of consumers may not know where the money they earn is going. More than half (58 percent) of households surveyed have not established a formal budget, and 73 percent of those who reported not having emergency savings also said the same."
For consumers in these income groups who do have a budget, the majority check their spending against it regularly. Twenty-one percent refer back to their budget daily, while another 74 percent check it at least monthly.
Digital tools help consumers track spending
Consumers use a variety of tools to track their spending. The survey found that 71 percent check their spending online, and one-third of consumers use a mobile app provided by their bank or credit card company. Half of consumers keep their receipts, while 38 percent monitor their credit card statements.
For more information about NeighborWorks America's consumer finance survey, visit www.neighborworks.org/fincapsurvey.
About NeighborWorks America
For nearly 40 years, Neighborhood Reinvestment Corp. (d/b/a NeighborWorks America), a national, nonpartisan, nonprofit, has created opportunities for people to improve their lives and strengthen their communities by providing access to homeownership and safe, affordable rental housing. In the last five years, NeighborWorks organizations have generated more than $27.2 billion in reinvestment in these communities. NeighborWorks America is the nation's leading trainer of community development and affordable housing professionals.
Contact:
Lindsay Moore


202-760-4059
@neighborworkspr