National Foundation for Credit Counseling® and Framework® Partnership Merges Innovative Homebuyer Education Technology and Access to Personalized Counseling
New collaboration creates a unique blend of online service delivery and direct access to HUD certified housing counselors through the NFCC® Member network.
Washington, DC – (RealEstateRama) — The National Foundation for Credit Counseling® (NFCC®) represents the largest network of non-profit HUD-approved counseling agencies, providing a broad range of counseling and education services to support the needs of current and potential homeowners. Since first becoming a HUD-approved Intermediary more than two decades ago, the NFCC has continued to evolve the channels and methods through which it supports sustainable home ownership. As potential homebuyers increasingly indicate a preference for services that keep up with their active lifestyle, technology is becoming an increasingly essential channel for delivering homebuyer education.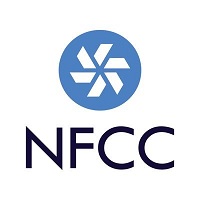 To take the next step in the evolution of homebuyer education, the NFCC is pleased to announce a groundbreaking partnership with Framework® to create a unique blend of technology and personal interaction with housing and financial counselors. Framework launched in 2012 with the mission to make smart homeownership the new norm nationwide. The Boston-based social enterprise recognized that although both the market and homebuyers had changed, the way people approached buying and owning a home had not. Research was demonstrating that homebuyers who received education and advising were more likely to stay in their homes. Framework uses state of the art technology to deliver a high-quality curriculum that exceeds the National Industry Standards for Homeownership Education and counseling, and satisfies the homebuyer education requirements for major lender products and programs like the HomePath Ready Buyer™ Program and the HomeReady® affordable mortgage loan by Fannie Mae.
"The dream of home ownership is best supported by an understanding of the home buying process and access to a trusted financial advocate," said NFCC president and CEO Susan C. Keating. "This new partnership allows users of Framework's technology-driven homebuyer education platform to have direct access to NFCC Members for personalized help overcoming the financial obstacles standing in the way of their dream."
Students who utilize NFCC's Framework homebuyer education will be able to engage with NFCC-certified housing counselors, making it easy for homebuyers and homeowners to receive objective, individual advice on a broad spectrum of financial challenges that influence their ability to achieve and preserve home ownership. For example, students will be able to receive individual guidance on credit card debt management and student loan repayment from highly-qualified NFCC Members.
"NFCC holds a deep understanding of the obstacles that exist for today's homebuyer," said Framework president Danielle Samalin. "The reality of student loan debt for millions of Americans aspiring to buy their first home is one of Framework's core concerns. We are thrilled to find a partner in NFCC that shares our commitment to and focus on so many shared goals."
People who are interested in learning more about how Framework is building strong communities through the stabilizing force of homeownership can visit http://www.frameworkhomeownership.org. To Find out more about the ways NFCC Members provide housing and mortgage counseling that helps turn the American Dream into a reality by visiting https://www.nfcc.org/our-services/housing-counseling or calling toll-free 800-388-2227.
About the NFCC
Founded in 1951, the National Foundation for Credit Counseling® (NFCC®) is the nation's first and largest nonprofit dedicated to improving people's financial well-being. With a national network of member offices serving 50 states and Puerto Rico, our NFCC® Certified Credit Counselors are financial advocates, empowering millions of consumers to take charge of their finances through one-on-one financial reviews that address credit card debt, student loans, housing decisions and overall money management. Make one of the best financial decisions of your life. For expert guidance and advice, call (800) 388-2227 or visit www.nfcc.org today.
About Framework
Framework was founded in 2012 as the joint social enterprise of two housing industry leaders: the Housing Partnership Network and the Minnesota Homeownership Center. With the mission to help build strong communities across the country through the stabilizing force of homeownership, Framework has partnered with homeownership advising agencies and major lenders to deliver confidence through education to nearly 200,000 homebuyers and owners in all 50 states. Framework's signature offering, a mobile-friendly online course for homebuyers is supplemented by Smart Start, Framework's latest offering for new and newly focused homeowners looking to protect their biggest investment. Smart homeownership starts with Framework. For more on Framework's products and services, or to partner with Framework, visit www.frameworkhomeownership.org.