Washington, D.C. – (RealEstateRama) — The National Low Income Housing Coalition (NLIHC) released its 2018 Out of Reach: The High Cost of Housing report today, revealing that on average a full-time worker in the U.S. must earn $22.10 per hour to afford a modest two-bedroom apartment and $17.90 for a one-bedroom apartment at HUD's fair market rent (FMR). The report shows that housing costs are "out of reach" for both the average renter and for millions of low-wage households throughout the country.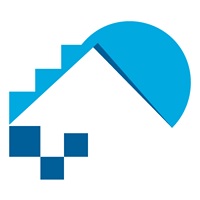 Out of Reach reports on the Housing Wage – the hourly wage a full-time worker must earn to afford a modest rental home without spending more than 30% of his or her income on housing costs – for every state, county, metropolitan area, and metro area ZIP codes in the country. In no state, metropolitan area, or county can a worker earning the federal minimum wage or prevailing state minimum wage afford a two-bedroom rental home at FMR while working a standard 40-hour week.
In only 22 counties out of more than 3,000 nationwide can a full-time minimum wage worker afford a one-bedroom rental home at FMR. These 22 counties are all located in states with hourly minimum wages higher than $7.25.
Raising the minimum wage would be an important step in reducing the gap between wages and the cost of rental housing, but that alone would still be insufficient, as they struggle to afford modest rental homes is not limited to minimum-wage workers. Many low-wage workers who cannot afford their rents are cashiers, food servers, office and hotel cleaning staff, child- and senior-care providers, medical assistants, home health aides, and others we in America rely on every day. The median wages for seven out of ten of the fastest growing occupations in the U.S. are lower than the one- or two-bedroom Housing Wage. The median hourly wage for a personal care aid, for example, is just $11.32, $10.78 less than the FMR for a two-bedroom and $6.58 less than the FMR for a one-bedroom home.
The five states with the highest Housing Wages are:
Hawaii, with a two-bedroom Housing Wage of $36.13
District of Columbia, with a two-bedroom Housing Wage of $34.48
California, with a two-bedroom Housing Wage of $32.68
New York, with a two-bedroom Housing Wage of $30.03
Maryland, with a two-bedroom Housing Wage of $29.04
Senator Bernie Sanders (I-VT) wrote the preface for this year's Out of Reach. "Stable and affordable housing is not only essential for a person to live with dignity, but without it, economic opportunity is simply an illusion," Mr. Sanders states. "The affordable housing crisis demands that we think big and act boldly. Instead of creating arbitrary work requirements and raising rents on those already struggling to pay, we must promote economic mobility by expanding federal investments in affordable housing programs that are critical to our most vulnerable citizens. Now more than ever, we need millions of Americans to stand up and demand real change. Together, we can make sure every American has a secure and affordable place to call home." In Mr. Sanders's state of Vermont—which ranks as the 13th most rent-expensive state in the country—the two-bedroom Housing Wage is $22.40, $9.55 higher than the average renter's wage.
"The housing crisis has reached historic heights, most negatively impacting the lowest income renters," said Diane Yentel, NLIHC president and CEO. "Too often, a low wage worker must choose between paying for rent, healthcare, childcare, and other basic necessities. The Administration's cruel and shortsighted proposals to cut housing benefits would add to the struggles of millions. Rather than threatening the housing stability of families struggling to keep roofs over their heads, Congress must invest in expanding housing solutions that provide stable homes for the lowest income people in our country."
NLIHC received support from JPMorgan Chase to fund this year's Out of Reach report.
Register for the June 13, 2:00 pm – 2:30 pm ET press call on the 2018 Out of Reach report at: https://bit.ly/2Jiuk7H
For additional information, visit: http://www.nlihc.org/oor
###
PRESS CONTACT
Renee Willis
Vice President for Field & Communications
(202) 662-1530 x247