WASHINGTON, D.C. – (RealEstateRama) — The National Institute of Building Sciences Building Seismic Safety Council (BSSC) will host a special webinar to address the newest ground motion requirements of the American Society of Civil Engineers (ASCE)/Structural Engineering Institute (SEI) standard, ASCE 7-16: Minimum Design Loads for Buildings and Other Structures. Sponsored by the Federal Emergency Management Agency (FEMA), the free webinar, "New Site-Specific Ground Motion Requirements of ASCE 7-16," is scheduled for Friday, July 28, 2017, from 2:00 pm to 3:00 pm ET (11:00 am to 12:00 pm PT).
The presenter, Dr. Charles A. Kircher, is a member of the BSSC Provisions Update Committee (PUC) and BSSC Project 17 Committee, as well as the ASCE 7 Seismic Subcommittee. He will talk about how the new site-specific design requirements were developed to address an identified shortcoming in the method for buildings on softer sites.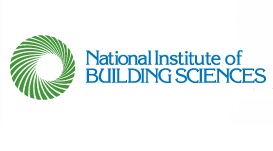 Previously, the equivalent lateral force (ELF) and modal response spectrum analysis (MRSA) seismic design procedures related to the use of only two response periods, Time period (T) = 0.2 seconds (s) and T = 1.0 s, to define seismic design forces in the domains of constant acceleration and constant velocity, respectively. Although approximate, the domains of constant acceleration and velocity provide a reasonably accurate and conservative representation for response at stiffer sites governed by smaller magnitude earthquakes, but are generally inaccurate and un-conservative at softer sites (e.g., Site Classes D and E), in particular, sites for which the seismic hazard is dominated by large magnitude earthquakes. Exceptions to the new site-specific design requirements permit ELF and MRSA design using values of seismic design parameters increased by as much as 50 percent to avoid potential underestimation of design earthquake ground motions.
Dr. Kircher is a registered professional engineer with more than 35 years of experience in earthquake engineering, focusing on vulnerability assessment, risk analysis and innovative design solutions, as well as seismic code development. As Principal of Kircher & Associates, he provides consulting services to a variety of clients that includes commercial and industrial businesses; military and government organizations; and other engineering companies. He holds B.S., M.S., Engineer and Ph.D. degrees from Stanford University. In addition to his work on PUC, Project 17 and ASCE 7, Dr. Kircher is a Fellow of the Structural Engineers Association of California (SEAOC), an Honorary Member of the Structural Engineers Association of Northern California (SEAONC) and long-standing participant in SEAONC activities. He has served on the SEAONC Board of Directors, chaired the Seismology Committee and Base Isolation Subcommittee, served on the Seismology Ground Motion Subcommittee and coauthored the 1990 Blue Book, Tentative General Requirements for the Design and Construction of Seismic-Isolated Structures, Appendix 1L.
EARN AND LEARN
Attendees who are engineers are eligible to earn one Professional Development Hour (PDH) for the webinar, code officials are eligible to earn 0.1 Continuing Education Units (CEUs) and architects are eligible to earn one health/safety/welfare (HSW) CEU. People are encouraged to watch the webinar together as a group or a firm, but all viewers must sign up individually to receive learning unit verifications.
REGISTER TO ATTEND
Sign up now to attend the free "New Site-Specific Ground Motion Requirements of ASCE 7-16" webinar on July 28. Space is limited, so don't wait. Register today!
Want to see what other topics BSSC has arranged for the 2017 webinar series?