WASHINGTON, D.C. – (RealEstateRama) — The Subcommittee on Energy and Mineral Resources held an oversight hearing on federal offshore oil and gas development on the Outer Continental Shelf (OCS). Panel members discussed the benefits of expanding access to the Atlantic, Gulf of Mexico, Pacific and Alaska for coastal communities, job creation nationally, and increased revenues for both states and the U.S. Treasury.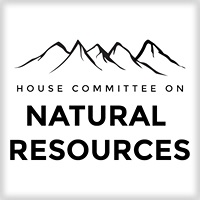 "For those of us who live in Louisiana, oil and gas is a way of life that is intertwined with our love for hunting and fishing. The oil and gas industry is part of our geography, our society, our economy, our culture. The Louisiana energy industry has been a responsible community partner for more than a century," Lori LeBlanc, Director of the Offshore Committee for the Louisiana Mid-Continent Oil and Gas Association, stated.
"This industry supports hundreds of thousands of additional jobs through associated industry, and serves as an important facet of coastal life," Subcommittee Chairman Paul Gosar (R-AZ) said.
According to Michael Whatley, Executive Vice President of the Consumer Energy Alliance, expanded responsible OCS development is estimated to create more than 893,000 jobs nationally, $450 billion in new private sector investment, $550 billion in increased economic activity nationwide and more than $395 billion in increased government revenues.
"From everyday citizens to truckers, manufacturers, farmers and beyond, our members and the American public at large depend on access to affordable, reliable energy in order to meet daily needs, sustain and create jobs and power the economy," Whatley stated.
University of South Carolina Professor in the School of the Earth, Ocean and Environment James Knapp pushed for new, modern seismic surveys of the Atlantic to collect better scientific data of subsurface energy reserves.
Kate MacGregor, Acting Assistant Secretary Land and Minerals Management at the Department of the Interior emphasized the Trump Administration's dedication "to promoting access to our offshore energy resources in order to promote energy dominance, create more job opportunities and keep energy prices low for American families and businesses."
She also highlighted recent secretarial orders to reshape the 2017-2022 5 Year Plan, approve permits for new seismic surveys, and review and overhaul regulations from the former Administration to bring certainty and data transparency into the process.
"We are grateful for the opportunity to re-evaluate the management of our nation's offshore resources," Subcommittee Chairman Gosar added.
Click here to view full witness testimony.
Committee Press Office 202-226-9019