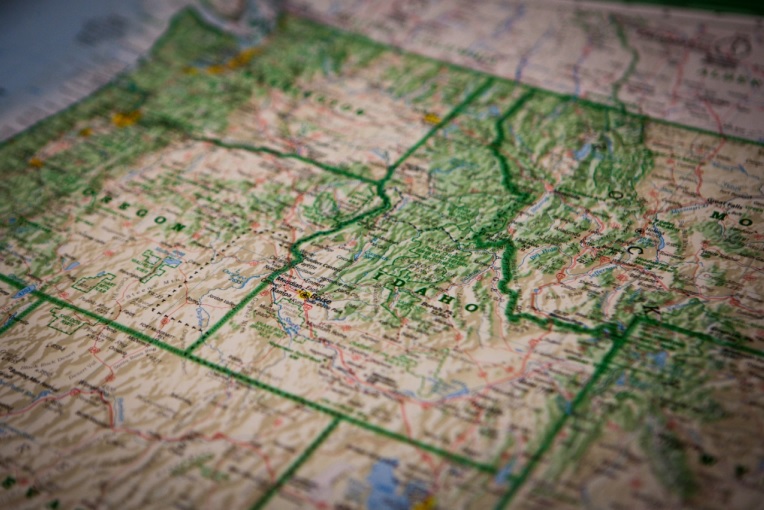 Have you considered moving to Idaho?
Whether you like hunting, lakes, rivers, boating, hiking, skiing, snowmobiling, rock climbing, golfing, fishing, or the like, Idaho has it all. There are many fun outdoor attractions and fun spots in the state, making it a great place for everyone, whether you're a young person, a young family, a retiree, or anyone else.
If safety is one of your top concerns, moving to Idaho is a great choice. It ranks below average for property crime and crime rates in the nation. In fact, Idaho has the best safety record in the West. On top of it, the thriving job market and strong economy of Idaho make it a magnet for professionals from all over the world.
Did all that pique your interest in moving to Idaho yet? If yes, we have compiled all the information you need to make an informed decision about moving here.
9 reasons why Idaho is a great place to live
For a number of reasons, this Gem State is highly sought-after, but Is Idaho the right place for you? Let's find out. Listed below are the top nine reasons why Idaho is an ideal state to move to:
Housing costs are relatively low
Compared to neighboring states, Idaho has a lower housing cost. Median home prices are $263,900, but they are rising every year. If you're moving to Idaho, renting a home can be an attractive housing option. Around 1.5% of the Gem state's homes and apartments are available for rent, while 26.7% of the state's population is a renter.
In spite of the State's booming economy, if you are low on budget, you can rent a studio apartment here for as low as $542 per month. Those moving from a big house to a small one can take advantage of Idaho's storage units spread throughout. The most suitable options can be found in Boise, which is the most populous metropolitan city. To rent a storage unit there, simply Google "storage units Boise" and pick a storage unit of your choice – you can even find automated storage options.
Family-friendly community
It is often Idaho's natural beauty that draws visitors, but its communities are what makes this state so special. It is the effort of those who live, work, and play in its cities and towns that make the state so vibrant. The people of Idaho are friendly and welcoming. You shouldn't be surprised if someone starts conversing with you while you wait in line. Additionally, Idaho is home to several top-rated educational institutes, which means it's an ideal state for raising a family. There are several reputable colleges, universities, and top schools for elementary, middle, and high school students.
An affordable living environment
Living costs in Idaho are extremely low, making it easier to enjoy a higher standard of living. In comparison with the national average, health, housing, utilities, education, and transportation costs are lower in this region.
Idaho has great weather all year round
The climate in Idaho is characterized by four distinct seasons. It is relatively pleasant during the summer, with occasional afternoon thunderstorms, especially in the mountains. Higher elevations experience snowfall and cold temperatures in the winter. Fall comes with mild weather and changing leaves, while spring brings heavy winds and occasional avalanches.
Its economy is in good shape
Idaho's economy is booming. Tourism is one of the largest industries in Idaho, along with machinery, chemical products, paper products, hardwood products, electronics manufacturing, food processing, silver mining, and other mining.
Booming job market
Since Idaho has one of the strongest economies in the country, it continues to create more job opportunities. Compared to the national average, the state has a much lower unemployment rate, which means you have a better chance of securing a job.
According to the Bureau of Labor Statistics, Idaho has an unemployment rate of 2.8%. In comparison, the national unemployment rate stands at 3.7%. Thus, Idaho has a lower unemployment rate than the nation as a whole. It is a good idea to move to Idaho if you are interested in getting a job faster. The number of jobs in Idaho has increased by 2.77% over the past year.
Crime rate is low
Crime rates in Idaho are among the lowest in the country, and they are expected to continue to fall. In the state, 74% of residents report feeling safe. Some parts of the country have very low violent crime rates, and some areas have virtually no violent crime.
As one of the states with lower crime rates than the national average, Idaho is a great place to live. In other words, Idaho is a safe place to raise a family and live your dreams without being afraid or constantly looking over your shoulders.
More efficient commuting
Driving to faraway distances is easy in Idaho since there is little traffic and most of the roads are free. Even during rush hour, Idaho's big cities have easier commutes.
It's a paradise for outdoor enthusiasts
Several reasons contribute to Idaho's reputation as a gem state. It should be on the bucket list of every outdoor enthusiast as one can enjoy a wide variety of sights and attractions. Whether you're looking for hidden surprises, dramatic views, or thrilling adventures, Idaho has it all.
Some places you can enjoy here are: Boise River Greenbelt, Bruneau Dunes State Park, the City of Rocks National Reserve, Hell's Canyon National Recreation Area, Lake Coeur d'Alene, Salmon River, Sawtooth National Recreation Area, and Shoshone Falls.
Conclusion
While Idaho residents are known for living a solitary lifestyle, its population is growing fast because of the many perks the State has to offer. Not only do you have a chance to admire the most breathtaking natural beauty, but you can also enjoy a variety of thrilling outdoor activities. All the while enjoying the best of amenities and facilities this State has to offer. If you're planning to move out to a different state, Idaho is the next best option!