SACRAMENTO, CA; June 7, 2017 –- (RealEstateRama) — As of this week, Pacific Legal Foundation has taken the leading role in the First Amendment challenge to California's new law that empowers organized labor to rob resources from building-industry promotional associations if they don't toe labor's public-policy line.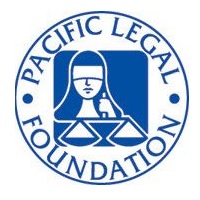 PLF has just filed the opening appellate brief against SB 954, a law that allows unions to block certain contributions by contractors to industry associations that the unions don't like. Previously, in lieu of paying the full prevailing wage (i.e., an amount reflecting unionized wage levels), contractors on state projects could donate to organizations with a mission of advancing the building industry. But under SB 954, such contributions are allowed only 1) if the business is unionized or agrees to play by union rules on a given project; and 2) if the union formally approves of the donation.
In stepping forward to litigate against SB 954 at the 9th Circuit, PLF represents Associated Builders and Contractors-California Cooperation Committee. ABC-CCC's mission is to promote "free, open, and vigorous competition in the building and construction industry." Pursuant to that goal, it supports the right of employers and employees to choose not to become unionized and to be free from coercion to become unionized.
Politicians and labor launch frontal assault on First Amendment
"This discriminatory law gives unions a veto over where contractors may direct their public-policy donations," said PLF Attorney Anastasia Boden. "It amounts to a frontal assault on the First Amendment. The Constitution forbids government from using its coercive power to favor some viewpoints over others in the open, free, and vigorous arena of policy debate. With SB 954, politicians thumbed their noses at this mandate for government fairness and neutrality. They have blatantly biased the prevailing wage donation program, by essentially forbidding donations to industry-support groups that don't pass a union ideological litmus test.
"ABC-CCC is a victim of this unconstitutional viewpoint discrimination, and by extension so are the thousands of California contractors and tens of thousands of workers whose interests it represents," added Boden. "ABC-CCC used to receive prevailing wage contributions, but it no longer can because its open-shop viewpoint makes it unpopular with unions."
"California politicians, at the behest of unions, have declared open season on nonunion workers and contractors," said John Loudon, Executive Director of ABC-CCC. "Clearly, the end game of the politicians who run California is elimination of every nonunion job. The organization I head has been a powerful voice in exposing union corruption, and our effectiveness put a bulls-eye on our back. With SB 954, the politicians conspired with their union allies to shut us down."
The case is titled, Associated Builders and Contractors-California Cooperation Committee v. Becerra. More information, including the 9th Circuit opening brief, a podcast, and an explanatory blog post, is available at: www.pacificlegal.org.
About Pacific Legal Foundation
Pacific Legal Foundation, America's most powerful ally for justice, litigates in courts nationwide for limited government, property rights, individual liberty, and a balanced approach to environmental regulations. PLF represents all clients free of charge.
Contact:
Anastasia P. Boden
Attorney
Pacific Legal Foundation


(916) 419-7111
Damien M. Schiff
Senior Attorney
Pacific Legal Foundation


(916) 419-7111