WASHINGTON, D.C. –- (RealEstateRama) — SG Property Services (SGPS) today announced the purchase of the 12-acre MacArthur Medical Plaza for $9.2 million via an affiliated entity.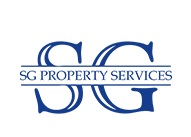 The 41,588-square-foot property is situated at 3501 N. MacArthur Blvd. Irving, Texas, a fast-growing area just northwest of Dallas. SGPS, a full-service commercial real estate firm based in Atlanta, creates value through acquisitions, development, leasing and property management.
SGPS' acquisition represents 67% of a condominium association. It is SGPS' first acquisition in Texas, kicking off its plans to expand into Dallas and other Texas markets.
The property is located one mile from Baylor Health Center and just south of Las Colinas with proximity to Four Seasons Resort, shops, and restaurants.
"This property was attractive due to its mix of institutional and specialty medical practices committed to the project on long term leases," said Paul Shailendra, president of SG Property Services. "The Dallas/Irving market presents a strong investment opportunity, and we look forward to continued growth in the Lone Star State."
Paul Shailendra's business partner and brother, Sachin Shailendra, leads SG Contracting, an Atlanta-based general contracting and construction management company.
Lee Asher of CBRE represented the seller, MacArthur OB/GYN, in the transaction.