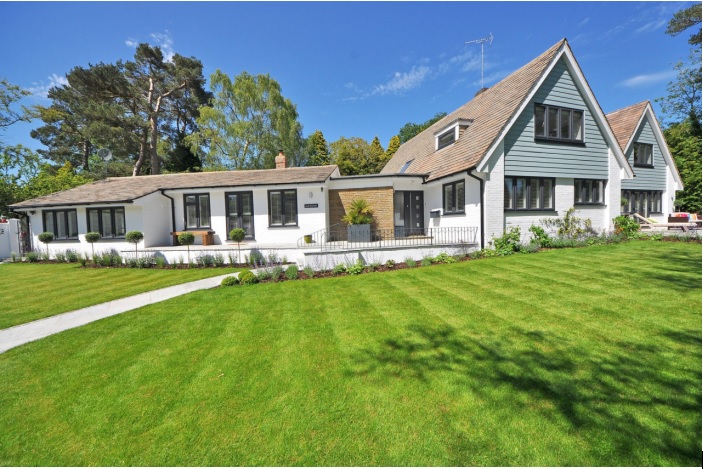 Sometimes even when you are living in your dream home, space gets a little crowded. Whether it is because you have accumulated too many items or there is a new addition to the family, you will need to add some extra rooms or floors to make up for it. Creating this space is part of the home improvement process in general, but it can take a lot of time and money to get done. Even though this kind of project will allow you to tailor and customize your home to your liking completely, you will have to be engaged with each step fully until the final results are in. So, what are the steps you need to take to build these home add-ons? And how can you be sure to follow along carefully until your house is complete?
There are different kinds of remodeling projects all homeowners have to undertake at one point or another. Besides wanting a bigger bathroom or two living rooms, the idea behind making any extra additions is to ensure comfort for you. Even if your concept is to add a nursery for a new baby, the notion behind is to make sure everyone is comfortable in the home. This is why the process needs to be accomplished in the right way without room for any mistakes. So here are some steps that you can follow to add floors and rooms that will make your home look spacious and big.
THE PLANNING PROCESS FOR MAKING NEW ADDITIONS TO YOUR HOME
The entire process of having home add-ons that you can live with can be broken down into a few simple steps. Besides compiling ideas that you have for the renovation to making sure that your budget meets your preferences, you have to also cater to what the professional take on your idea is. Once everything is settled, you can finally dive in with some physical work, but before that happens, there are a lot of considerations.
Even if you are in the early stages of your remodel, take a breath and think about the following steps before you go any further. You will be able to understand what your starting point needs to be as well as have a list in mind of all your wants and everything that you need to communicate to architects and contractors. So, let us start with simple steps for building home additions.
Review Your House Plans
Even if the addition you want to make to your home is simple and will not require a lot of work, it is always wise to review the plan of your house before making any decisions. This means that you will have to assess where you can add the deck or porch or extra attic that you want and if it is feasible or not. Look at the details to see where the placement will work the best and how it will make the house appear. Also, consult with professionals who have more experience in the area to ask their opinion and only proceed when you have approval.
Work With an Architect
The main kind of professional you will want to work with is a contractor, but do take the help of an architect as well. This is because the value of good design can only be provided with the help of a creative mind who can recommend different styles and sizing options. Both of these professionals will work with what you are comfortable with and then give you an arrangement that is aesthetically pleasing as well as practical for the future benefit of your home and family.
Calculate Your Budget
One of the first things you will have to take care of when it comes to your renovations is the budget. Making additions to the house is not cheap whatsoever so you have to estimate the kind of monetary leverage you have and how you can keep it under wraps. You will have to pay the designer, contractor, for the materials and consider other finances as well.
Know Zoning Laws and Homeowners Rules
You need to be up to date on local zoning laws and the building codes associated with it. This means that because you are responsible for your house and all remodels associated with it, the laws in your state or city will affect how you can use a certain addition and how it can be built into your home. Thus, take into account any local ordinances before you make a final decision.
Prepare Construction Site
When it comes to preparing the site and laying construction work, you have to let the professionals do their job. They will use bulldozers and backhoes to clear the rocks as well any tress or debris on the site. The site will then be leveled, and wooden forms will be set up to ensure that the initial stages are taken care of before anything is added or dug.
Frame the Structure
Once you have a cured concrete foundation, you will have to address the floor and walls to see if they are framed. Your addition will progress more quickly than you think, so the framing of your home needs to be addressed so that there are no extra surprises. There is a long road ahead before any big project achieves completion, so be sure to remember this if you get tired of the noise of hammers and drills in the living room.
Finish the Interior
Once everything has been fitted, you have to look at all angles of the interior to make sure that it is finished. This means that the application of paint, installation of fixtures and even the cleanliness of certain areas will need to be complete before the interior of the addition is finished.  Once you are done with this process, you will be able to see a stark difference that the addition had made to your home, as well as notice how well it fits with everything else.
IN SUMMATION
As you can see from the steps given above, there is a lot that goes into ensuring that additions are properly made to your home. From the building of a strong foundation to consultation with contractors and designers, the renovation project is not an easy task. But if you are dedicated to the cause and truly want your home to have this extra space, then you can take help from the steps mentioned and allow yourself to transform your house completely.