WASHINGTON – (RealEstateRama) — The Alliance to Save Energy released the following statement from President Kateri Callahan regarding President-elect Donald Trump's plans to nominate former Texas Gov. Rick Perry to lead the Department of Energy: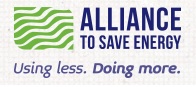 First we want to congratulate Gov. Perry on his selection as the next Energy secretary. The Department of Energy plays a critical role in advancing energy efficiency. This work has for decades had tremendous bipartisan support, including under both Bush administrations and President Reagan, because these programs save consumers money and create economic growth while cutting pollution. The department's labs and offices around the country are truly world-class facilities doing groundbreaking work that is driving innovation and helping maintain America's competitive edge in the global economy. We look forward to working with Gov. Perry and continuing the department's leadership in this area.
About the Alliance to Save Energy
Founded in 1977, the Alliance to Save Energy is the leading energy efficiency coalition in the nation – a nonprofit, bipartisan alliance of business, government, environmental and consumer leaders advocating for enhanced energy efficiency across all sectors of the economy. Our mission is to promote energy efficiency worldwide to achieve a healthier economy, a cleaner environment and energy security.
MEDIA CONTACTS
Ben Evans


(202) 530-2222