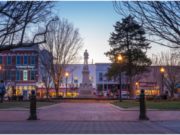 So, you're thinking of taking a trip to the city of Bentonville. We don't blame you! Bentonville has tons of things to do and sights to see, with enough to keep busy for as long as you're in town.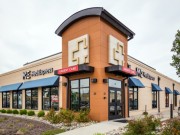 Hanley Investment Group Real Estate Advisors, a nationally-recognized real estate brokerage and advisory firm specializing in retail property sales, announced today that the firm has completed the sale of two single-tenant corporate MedExpress urgent healthcare centers in an off-market transaction. The properties are located in Bentonville, Arkansas, and Jackson, Michigan. The purchase price for the two locations was $4,450,000, representing a blended cap rate of 6.33% percent.
–Teams of specialists from FEMA will offer tips and techniques to lessen the impact of future disaster-related property damage at building supply stores in three Arkansas locations Thursday, Feb. 25 – March 1, 2016.