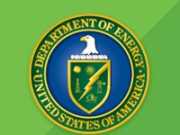 The Department of Energy announced $46.2 million for 48 projects as part of its SunShot Initiative. These projects are intended to develop innovative, early-stage solar power technologies, which are aimed at lowering costs and improving reliability and efficiency.
A new, highly interactive Solar Career Map launched today by the Interstate Renewable Energy Council (IREC) is designed for workforce professionals, educators, policymakers and job seekers. It explores an expanding universe of solar-energy occupations, describing diverse jobs across the industry, charting possible progression between them, and identifying the high-quality training necessary to do them well.
Solar Power for Your Home explains costs and benefits of buying or leasing a system, or signing a power purchase agreement. It also has tips to help you evaluate companies and products, and advice about what to know – about tax breaks, rate changes and what happens when you sell your house – before you sign a contract.
The national search is on for IREC's 2015 3iAwards – the prestigious annual awards for innovative people, projects and programs that promote and accelerate the sustainable growth of clean energy. The IREC 3iAwards honor innovation, ingenuity and inspiration from the nation's best in both renewable energy and energy efficiency.
The U.S. Environmental Protection Agency, U.S. Forest Service, Department of Energy and General Services Administration announced the first ever federal partnership to purchase solar power. This action follows President Obama's order last month requiring federal agencies to cut their greenhouse gas emissions by 40 percent and increase their renewable energy use to at least 30 percent over the next 10 years
WASHINGTON, D.C. - February 12, 2015 - (RealEstateRama) -- Inverter load rejection overvoltage (LRO) tests completed by the Energy Department's National Renewable Energy Laboratory as part of a cooperative research agreement with SolarCity have proven so successful that a testing partner, Hawaiian Electric Companies (HECO), has proposed to double its hosting capacity for solar energy
New York, NY - January 14, 2012 - (RealEstateRama) -- Today, President Clinton announced that the William J. Clinton Foundation will provide the Mission of Hope Housing Community in Leveque, Haiti with approximately 40 solar streetlights and will work with staff to solarize a school being constructed in the community. The Clinton Foundation will also work with the Mission of Hope agricultural team to explore the opportunity to install a solar drip irrigation system
TUCSON, AZ - July 16, 2012 - (RealEstateRama) -- U.S. Rep. Ron Barber will kick off the 57th Solar Power 101 workshop on Monday, continuing a popular community education series that has drawn thousands of Southern Arizonans over the past five years