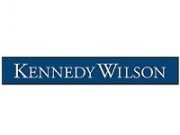 SEATTLE - August 12, 2014 - (RealEstateRama) -- Global real estate investment and services company Kennedy Wilson has hired Jeffrey Utterback as senior managing director in the firm's Properties Group. Based in Seattle, he is responsible for overseeing all third party property and construction management activities in the Pacific Northwest region and assisting with the expansion of the firm's property services division as well as supporting the firms' acquisitions efforts.
SAN DIEGO, Calif. - August 8, 2014 - (RealEstateRama) -- C.W. Driver, a premier builder serving California since 1919, has announced Ryan Stichler will join the San Diego office as director of project development.
AMHERST, N.H./TORRANCE, CALIF. - August 8, 2014 - (RealEstateRama) -- Partner Engineering and Science Inc. (Partner), a national environmental and engineering consulting and design firm headquartered in Torrance, California, has announced the appointment of Dr. Douglas Lawson, Ph.D, CIH, as technical director of Partner's growing industrial hygiene team. Partner's industrial hygiene division provides services to help identify and address potential health and safety risks in buildings during commercial due diligence or redevelopment. Based out of Partner's New Hampshire practice, Lawson will lead Partner's programs as they relate to health and safety compliance, hazardous materials management, industrial hygiene consulting, training and worker exposure evaluation.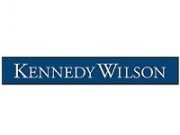 LOS ANGELES - August 5, 2014 - (RealEstateRama) -- Global real estate investment and services firm Kennedy Wilson has closed three lease transactions for new Caffe Primo locations in Los Angeles. With the addition of these new sites, the leader in the next generation of cafés expands to five locations, which will total two in West Hollywood, two in Santa Monica, and one in downtown, Los Angeles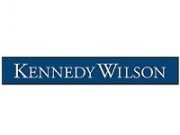 SACRAMENTO/BEVERLY HILLS, Calif. - July 30, 2014 - (RealEstateRama) -- John Troughton, a 22-year commercial real estate veteran, has joined global real estate investment and services company Kennedy Wilson as vice president of its Brokerage Group. A well-known industry expert, over the years Troughton has received numerous accolades from the Governor of California, United States Congress, and several local governments for completing transactions that assisted in boosting local economies.
PHOENIX - July 29, 2014 - (RealEstateRama) -- Rainbow Housing Assistance Corporation (Rainbow), a nonprofit organization that provides service-enriched housing programs for residents of rental housing communities throughout the country, signed seven new contracts bringing in more than 1,500 new units throughout Washington, California and Texas. Additionally in 2014, Rainbow added three new clients to its service portfolio as well as several service-oriented partners including the Texas Mobile Health Clinics Coalition, Colgate Bright Smiles Dental, and Farmers Insurance Managing Information on Lost Kids (MILK) program. These new contracts and partnerships signal an increased growth that continues from 2013 when Rainbow added to its portfolio more than 19 new communities and 2,194 units across four different states.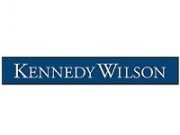 LOS ANGELES - July 10, 2014 - (RealEstateRama) -- Global real estate investment and services firm Kennedy Wilson has closed four retail and entertainment lease transactions in Hollywood, Santa Monica and Westchester. This collection of new leases, which carry an aggregate value of more than $3 million, points to an uptick in the Los Angeles retail market
LOS ANGELES, Calif. - July 2, 2014 - (RealEstateRama) -- Pircher, Nichols & Meeks, a national real estate law firm with offices in Los Angeles and Chicago, announced that Asher Harrison Luzzatto has joined the firm as an associate in the Los Angeles office. Luzzatto's experience includes a deep involvement with public interest organizations and environmental law.
NORTHBROOK, Ill. /LOS ANGELES - June 30, 2014 - (RealEstateRama) -- Westwood Financial Corp. (WFC), one of the largest privately held owner-operators of retail properties in the United States and headquartered in Los Angeles, has announced that Joe Cap...
INDIO, Calif. -- INDIO, Calif. - June 23, 2014 - (RealEstateRama) -- BH Properties LLC, a Los Angeles-based commercial real estate investment firm, has completed an $8.8 million transaction for approximately 100 acres of land located in Indio, California. The property, which was owned by Wells Fargo Bank, is located at 42nd Avenue and Monroe Street adjacent to Interstate 10.
WASHINGTON, D.C. - March 7, 2014 - (RealEstateRama) -- Michael Giuliano and Keith Anderson of Lee & Associates-Ontario, representing American Bolt and Screw, negotiated the $21 million sale exchange of a 106,394-square-foot industrial complex, located at 601 Kettering Drive in Ontario, Calif., and they located to a 72,650-square-foot facility at 14650 Miller Ave. in North Fontana, Calif.
Torrance, CA - November 27, 2013 - (RealEstateRama) -- Designed by Nadel Architects, the Shores multifamily development is now open for rent at 4201 Via Marina in Marina del Rey, Calif. The $165 million complex, located just blocks away from both Venice Beach and the Marina del Rey docks, was created by one of the area's first development teams – Jerry Epstein and actor Kirk Douglas, developers and owners of Shores, LLC; and Herb Nadel, architect and founding principal of Nadel Architects. Replacing a series of two-story, garden-style apartment buildings developed by Epstein and Douglas in the 1960s, the completion of Shores addresses the demand for higher-density, contemporary apartment living near the Pacific Ocean.