Nobody could ever foresee a global pandemic moving into 2020. It's spread has left a global economic crisis, businesses counting losses and not forgetting the countless government initiatives to enforce lockdown measures such as social distancing and travel restrictions in aid to tackle the spread. The Covid-19 pandemic has affected every industry, but perhaps none as surprisingly as real estate. Predicting the outlook for the real estate market in 2021 will be a daunting task at the moment. Much will depend on how fast the economy will bounce back and the Covid-19 vaccine distribution. Below are some predictions on what to expect in the real estate market for the coming year;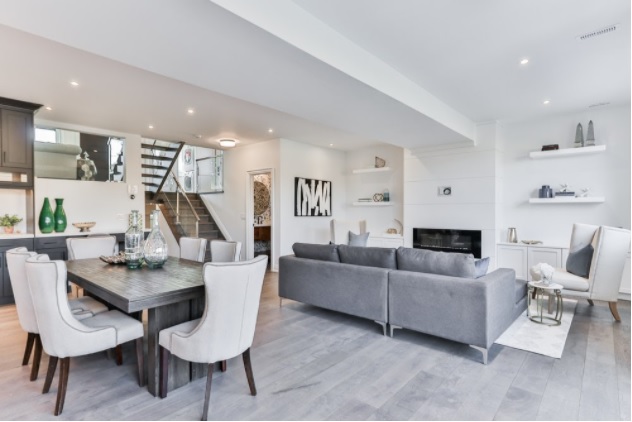 HOUSING PRICES LIKELY TO STAY STABLE. If you are looking to buy or sell a home, knowing the forecast will do a lot of good. Despite the dreary 2020, the residential real estate market has had a bright spot. The beginning of 2020 was a bit shaky due to the pandemic, however, home sales continued to soar. This consequently caused a lack of homes in the market and with the prevalent low mortgage rates, the prices have rocketed and seem to be ongoing moving into 2021.
INCREASED DEMAND FOR MORE SPACE. It's hard to predict with accuracy the outlook of the real estate market in 2021 but one thing for sure is that people are yearning for bigger spaces. With the constant lockdown measures, more people are spending a lot of time at home hence homeowners are looking for enough space where they can live, work and play to their satisfaction such as dedicated office space and personal outdoor space. Reports show a record number of people who have bought homes during the pandemic even as the recession lingers and unemployment remains at an all-time high. People are gravitating to a more ultra chic home that offers unique features for all the rooms including some modern design kitchen accessories, modern living rooms and a spreaded biophilic design around the whole space.
RENTAL PRICES WILL GO DOWN. The pandemic uniquely affected the housing and rental markets. Prices shot up on homes acquisition but there was a decrease in demand for rental markets especially in metro areas. With more and more people working remotely, there is an increase in people migrating from cities to the suburbs to less expensive areas that are equally more spacious. Many people who were working in the city were laid off and may no longer be able to afford high rent prices. Large homes are slowly returning to the pre-Covid prices, while smaller units such as studio apartments will continue to experience a decline.
RECORD-LOW INTEREST RATES. With the tremendous economic uncertainty surrounding the pandemic, 2021 will still suffer the effects of Covid-19 for a while. Mortgage rates are guaranteed to stay low throughout the year and will stay around their current record-low levels. Bankers and other financial institutions will maintain their mortgage rates in the coming year as any changes would affect the affordability of homes. Buyers who were thinking of purchasing a home within the next few months are now speeding up their timelines to make their money and get that dream house.
INCREASE IN THE NUMBER OF DEFAULTS AND FORECLOSURES. As a result of the pandemic, there is a high likelihood to report an increase in the number of homeowners who cannot make their premiums and pay back loans. With so many people rendered jobless, many are seen to skip payments despite the government leniency.