The Covid 19 pandemic has significant effects on the economy and people's lifestyles. From job losses to the closure of most businesses, millions of people are now forced to stay at home. For the lucky few who still have their jobs, working from home is the way to go. And this an excellent way of curbing the spread of the deadly virus.
Staying at home can be challenging if you lack the right devices. Nevertheless, you can upgrade your home and enhance your comfort by acquiring the latest IoT devices. They will make your life easier and help you accomplish most of the day-to-day tasks. There's a bait, though! These devices are connected to the internet, hence the need to enhance your privacy by using password managers, encrypted networks, and VPNs. Luckily, with the multiple uses of VPN, you can be sure of your privacy and security. And all users of IoT devices should employ the right security measures to stay safe.
Check out smart IoT devices to acquire for your home:
Smart plugs
A smart plug is similar to a power-point adapter. You can fit it between your socket and your appliance and use it to turn your other smart devices on and off. It allows you to control your home gadgets from anywhere using your mobile phone. With such a device, you won't worry about turning your lights on or off while away. The smart plug will achieve this and more.
What are the advantages of a smart plug? The advantages of owning such a device are limitless. A smart plug will help you turn your devices on or off remotely, which benefits you when away. It also aids you to monitor your energy consumption, helping you manage power use. With such a device, you can create the impression that there's someone at home, which keeps off intruders.
Video doorbell
Security is an indispensable aspect of any home. With the increasing rates of insecurity in most cities, a video doorbell is no longer a want but a must-have for all homeowners. With a video doorbell in your home, you will always tell who is at your door even when away from home. What a better way to secure your home?
Here are the benefits of installing a video doorbell:
With this device, you will enhance your home security in numerous ways. You will tell who is at your door and also talk to visitors without opening your main door. You'll also enjoy quality surveillance, which improves your overall home security.
Smart locks
Gone are the days when people used to swipe keys under the doormat. Many people are now shifting to smart locks, and for apparent reasons. With a smart lock system in your home, you enjoy enhanced security and monitor who is at your door.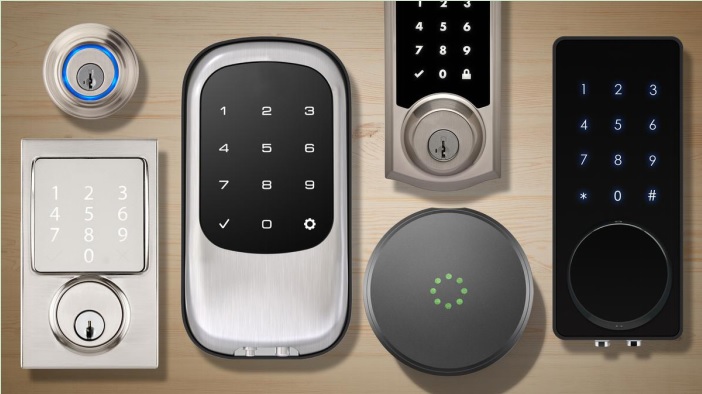 What are the advantages of having smart locks in your home? With such a device, you no longer have to carry or fuss over a bunch of keys. All you need is a password to enter your home. Moreover, you'll know when your door opens or closes and can give passcodes to visitors and friends to access your property when away.
Floor mopping robot 
Let's face it! Very few people enjoy mopping floors. Why not acquire a mopping robot to help tidy up your home? There are various cleaning gadgets in the market, and cleaning your floor shouldn't be a challenge. If you have kids or pets at home, such a device will come in handy.
What are the benefits of a floor mopping robot? With this device, you'll forget about pulling a mopping bucket every time you want to clean your home. The device will absorb dust and dirt as you mop, leaving your home spotlessly clean. Moreover, it will save a lot of time that you can use to attend to other crucial chores in the house.
Robotic window cleaner
Windows are a critical consideration for most home buyers. They let in light and fresh air, eliminating any foul odors in your home. Window, cleaning, and dusting windows can be daunting, and many hire cleaning services, which can be costly. Luckily, some gadgets can resolve your window cleaning woes. Can I tell you more? If you have issues cleaning your windows, a robotic window cleaner is all you need.
What are the benefits of owning such a smart device? With a robotic window cleaner, you don't have to climb ladders to clean your window glasses. You'll accomplish the task with ease and save money and time in the process. There are also various brands available, and you can always get one to fit your budget.
The bottom line
Despite the Covid 19 lockdown, there are various smart devices that you can use to create a smart home and enhance your comfort. These can help serve different purposes, from cleaning, home security to saving energy consumption; the list can go on and on. To acquire high-quality gadgets, only shop from reputable stores and enjoy optimal comfort in your home.