Is it necessary to create an HOA Website? This is a question that many homeowners in different communities ask frequently. I believe you would agree with me that it's quite difficult managing your homeowner association effectively, a HOA or Condo website can help streamline many of the tasks.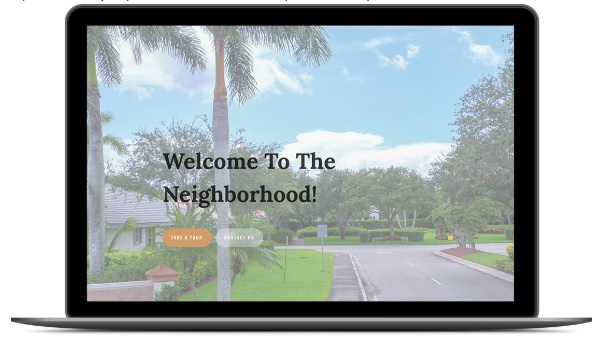 However, there is no need to worry because an HOA website can help to relieve that stress. By offering a range of features that help with association marketing to document storage and homeowner communication, an HOA website can be a valuable asset to your community.
A community website can help keep both your board and homeowners in control of your HOA or Condo. Let's concisely look at some of the features and benefits of a community website.
An HOA or Condo website means greater reach and exposure of your community to prospective homebuyers. By developing an association website, your community is essentially accessible to interested buyers 24/7.
Now in a world like this, a Condo Website would be a great marketing asset for your community.
Communication with an HOA or Condo Website is easy
Communication is a vital tool for every business or community. With the help of a HOA or Condo website, there will be an improvement in communication amongst residents and homeowners.
This is because you can effectively interact with residents of your community 24/7 by posting newsletters or other official documents on the website for members to access at their convenience.
An HOA or Condo website can act as one of the greatest assets your association can develop, as it depicts a community that interacts with its residents, a means to show off amenities and highlights of the neighborhood and more.
This type of website helps generate more exposure for your community, resulting in more people being aware of it and improving the value of your community.
Having an online presence can be stressful for some associations. But it's becoming unavoidable as certain states, such as Florida have put in place laws for condominium buildings with over 150 units to have a fully functioning website. In light of this, it's a must for them to have a Condo Association Website.
The law specifies 150 units, so why should our condo be bothered?
There is a strong liklihood that this new law starts with 150 or larger condo buildings, and over time the unit threshold lessens. Having your condo's website established and functioning ahead of the mandatory date will help save time and stress.
Essential features of an HOA or Condo website
Yes, I have adopted the idea of creating a website, but how do I know the important features of the website when I'm not a web designer. Well, you don't have to be a web developer to know the features of an HOA or Condo website.
An HOA or Condo website allows your community to showcase itself in the exact light you want to be seen. With designs and layouts that are custom to the style of your community.
Each unit of a property has to be tracked for its payment and maintenance needs. Your website should make assessment and separation of HOA payments easy.
Your choice of management software should be able to report for nearly every data input and print reports.
The best Example Condo Website often provides a login process for tenants to make payments and access other important condo documents.
New Property Management Firm
Having an established condo or HOA website with storage for governing documents, by laws, rules & regulations will make it easy for a new management firm to get up to speed on your associations current status.
Looking to develop a condo or HOA website for your community. PropertyPop specializes in custom built websites for community associations with beautiful design, secure document storage and ongoing maintenance of the website. Find out more and get a in touch with them here.