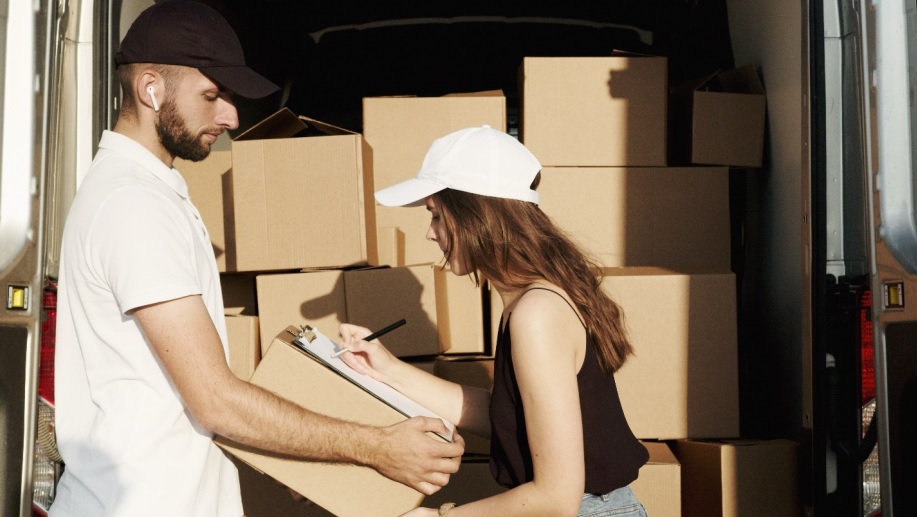 Moving can be stressful in various ways since there is so much to plan, organize, and figure out. One of the most difficult parts of moving is transporting your stuff from one place to another. Self-storage has proven to be one of the most valuable inventions for this ordeal. All your possessions can be conveniently stored in a self-storage facility and moved whenever you choose. You also don't have to be concerned about your belongings' safety and security when you keep them in a self-storage facility.
This article will cover how self-storage might come in handy while moving. However, before discussing the subject, it is vital to determine the significance of selecting the best self-storage facility.
Find the Right Storage Facility
Selecting the finest storage facility warrants the consideration of multiple variables. Location is one of the most important factors when choosing a storage facility. For instance, having a climate-controlled item is essential if you reside in Bentonville because the summers are hot and damp, and the winters can be harsh. In this case, you'll need a company that offers specialized storage solutions to fulfill your requirements. By renting the services of Bentonville self storage units, you can get facilities that make your storage experience valuable. These self-storage facilities are equipped with everything you require for a hassle-free, efficient, and affordable storage experience.
Here are a few reasons why hiring a self-storage unit would be one of your most effective options.
Makes your Move Organized
You can have more time to organize your move if you use self-storage while you're moving. It can be incredibly exhausting to relocate their lives. It's simpler to divide moving into smaller, more doable steps.
You can store your furniture, decorations, and other household belongings for as long as you wish by investing in self-storage space. Then, when moving day finally comes, you can move your essential belongings into your new home, gradually remove your additional furniture from your storage unit, and set up your new home in a planned and organized manner.
Increases the Market Potential of your Current Home
Modifying and decluttering your current property before putting it on the market is essential. For example, the extra sofa crammed up in your living room might be practical for you and your family, but it could put off potential buyers and make your home appear smaller. Getting rid of all the clutter in your home is best to make it appear more open and roomy.
What to do if you're unwilling to part ways with your clutter? Self-storage has a role in this. You can easily keep your junk away to give the impression that your existing home is more open and simple.
Gives More Clarity for Decluttering
Clutter and disorganization in our homes can alleviate anxiety. Stress and clutter are two things that psychologists have long associated with each other. It will save time and money to move some goods into self-storage before the move. By clearing out your junk, you'll also be able to see what "basics" you still have and how they'll work in your new house. Once you've settled into your new residence, you can decide what you want to keep for the long term and what you're willing to sell or donate.
Assists During Transition Periods
Sometimes it is better to rent a house until you can find and move into your new home before selling your old home (or giving notice on your lease). You can sell your house swiftly in this manner without requesting a delay from the purchasers and running the danger of the deal falling through.
If you decide to do this, keep in mind that your temporary home may not have enough space for your furniture, especially if it is furnished or partially furnished. Additionally, assembling out-of-season clothing, photo albums, and books can be time-consuming if you don't plan to stay for an extended period. Your relatives won't like you bringing everything from your house if you stay with them, either! It makes sense to store everything aside from your daily necessities until you find a permanent home. Remember that our insurance only provides coverage for products at their replacement value, not their actual cash value or sentimental value.
Decorating New Home gets more convenient
You will find it challenging to mount wallpaper, paint, and decorate the room if your new house is stuffed with your furniture. The absolute last thing you want to see is a layer of dirt or construction waste on the flooring, equipment, and appliances, whether you're painting walls or upgrading a room.
If all of your boxes and furniture are put away, it will be easier for you to decorate your new house, especially if you plan to decorate it. After that, you can begin unpacking your boxes gradually and take things day by day.
There's an Unexpected Problem on Moving Day
Timing is crucial when moving houses, but it isn't always as planned. It only takes one individual to experience an issue with their mortgage clearance or removal company for everything to fall apart. What if an unforeseen problem arises right before the event? You should always have a backup plan.
If there is a severe problem, pack your necessities in your car and spend one or two nights at a motel or with family until the issue is fixed. For as long as you need, you may pack nearly everything into a clean, dry, secure self-storage container until you can finally move into your new house. 
Conclusion
If you're planning a major move, you should think about renting self-storage space well in advance of your move. They can assist you in successfully relocating to a new location. You have more freedom to move around and ponder, thanks to self-storage. To reduce stress, you can increase your property's marketability and slow down the moving process. Self-storage can also provide peace of mind by ensuring that your belongings are protected while you are in the process of moving.