More Americans than ever are volunteering, according to a new federal study released today by the Corporation for National and Community Service (CNCS), the federal agency that oversees AmeriCorps and Senior Corps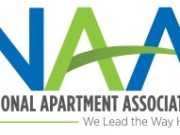 The National Association of Affordable Housing Lenders (NAAHL) will host their Annual Policy & Practice Conference titled, "Scaling Innovative Strategies for Affordable Housing" at the National Press Club in Washington, DC. This year's conference will feature a discussion with Comptroller of the Currency Joseph Otting about his plans to update rules implementing the Community Reinvestment Act (CRA), a law that requires banks to help meet community credit needs, including those of low- and moderate-income neighborhoods.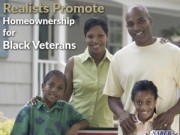 Approximately 20 million Black veterans are eligible to use their G.I. benefits to purchase homes, but may not be aware that homeownership remains the best avenue to begin building wealth. The National Association of Real Estate Brokers (NAREB), the country's oldest, minority real estate trade group is hosting, nationwide, Homeownership for Veterans events to encourage Black veterans to learn more about the homebuying process and how to take advantage of their G.I. benefits.
The National Endowment for the Humanities announced $1.4 million in grants for the second round of its Dialogues on the Experience of War grant program. Part of NEH's Standing Together initiative, which focuses on humanities projects that highlight veterans, Dialogues on the Experience of War grants provide opportunities for veterans, through the study and discussion of important humanities sources, to think more deeply about issues raised by war and military service
Today's historic launch of the Capital Magnet Fund begins an important new chapter for affordable housing and inclusive neighborhood revitalization. High-performing community development financial institutions (CDFIs) and nonprofit developers will now have the growth capital necessary to mobilize responsible private financing and scale up the development of affordable housing. The $90 million of awards will generate at least $1 billion in new housing investment.