WASHINGTON, D.C. – (RealEstateRama) — The National Multifamily Housing Council (NMHC) and National Apartment Association (NAA) issued the following statement today in response to the Obama Administration's release of a Housing Development Toolkit to encourage local governments to remove barriers to the development of apartment homes and increase overall housing affordability: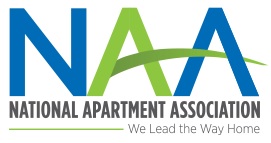 "We thank the President for calling on city and county governments to overhaul antiquated land-use policies and bring in more multifamily housing. With the number of families renting at an all-time high, the need for apartments is more important than ever. Increased multifamily development lowers the cost of housing while adding dollars and jobs to local economies.
"The Housing Development Toolkit brings national attention to the housing affordability crisis. We're pleased to see the Federal Government making housing a higher priority, as this unprecedented demand can only be met by our industry working in tandem with governments at all levels.
"We look forward to working with the Administration and local officials to increase housing affordability across the country."
Learn more about the $1.3 trillion apartment industry at www.weareapartments.org.
* * *
For nearly 25 years, the National Multifamily Housing Council (NMHC) and the National Apartment Association (NAA) have partnered on behalf of America's apartment industry. Drawing on the knowledge and policy expertise of staff in Washington, D.C., as well as the advocacy power of nearly 170 NAA state and local affiliated associations, NAA and NMHC provide a single voice for developers, owners and operators of multifamily rental housing. One-third of Americans rent their housing and 38 million people live in an apartment home.
Contact: Carole Roper or Jim Lapides