The home buying process has become more convenient and easier as automation improves. Literally, anyone can buy or rent a home without seeing the property in person. 
According to research conducted by the National Association of Realtors, 97% of homebuyers utilized the internet to search for their new home. This shows that there's an increasing reliance on the internet to search for and buy property online. Therefore, if you're buying a property virtually, make sure you have all the information that you need before making a decision. 
Things To Consider
The process of buying property virtually requires you to be well-versed in technology and having a good real estate agent can help you throughout the process. Here are things to keep in mind when buying a property virtually:
With the latest technology, you can view and buy NYC apartments for sale virtually. However, this doesn't mean you shouldn't get an agent. One of the most important things to do is to find a real estate agent that works well online. 
Real estate agents help you through the buying process from start to finish. They should be able to provide you with all the details you need before buying your new home. 
A real estate agent is important because they can help you choose a property that meets your requirements and negotiate the right offer for you. Therefore, ask for recommendations of the best real estate agents, read online reviews, and even interview them to ensure you've selected the right agent for you.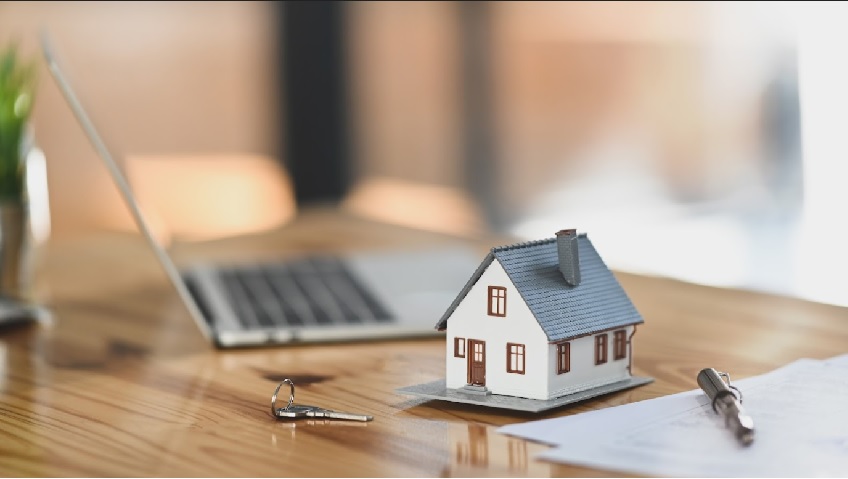 Virtual Showings Are Different
As a result of the Coronavirus disease (COVID-19) pandemic, it's increased the number of people who buy property online. According to the Statista Research Department, 35% of potential homebuyers anticipated seeing 21 or more houses. This is more than what homebuyers expected to see in person. 
Therefore, take advantage of new technology and view a potential property in three-dimensional (3D) or video format. Technology advancements are changing the real estate industry. From the introduction of online portals to looking for homes to starting the mortgage process online, buying a property can be done with the simple click of a button. 
More people would utilize 3D tour views or would video chat for a virtual tour. The advantage of viewing a property in this format is that if it's prerecorded, you can view the property multiple times before purchasing. Moreover, it's more interactive and you can ask questions as you move from room to room. 
However, you should be vigilant during live tours. Look out for things like invisible defects, make sure you ask your agent to have quality resolution and coverage during the live tour, check the lighting in the rooms, and ensure you get your agent's experience with virtual tours.
If you're moving to a new neighborhood, especially in a new state, you need to do your research. First, have a checklist of the things your potential property should and shouldn't have. This includes things you're willing to do without. Then do research on the house that meets your criteria. 
Ask your agent for the floor plans of the home so that you know the layout of the property. Additionally, you'll want to request a tour of the property and have it inspected to assess its condition. You can request your agent to be present during the inspections so that they can negotiate
Another thing you should do is research the neighborhood. You can use Google Street View to see the surrounding areas. Research how long it takes to commute to schools, work, emergency facilities, and stores. 
You also might want to research your own finances. Knowing what you can and cannot afford can save you a lot of time and effort when looking for a home online. 
Technology has made the home buying process much easier and more convenient for potential homeowners. However, it's opened up a world of opportunities for scammers. 
Be vigilant about scams when buying or renting a home. Some of the most common scams include intercepted emails, posing as a buyer or an agent, bait and switch schemes, and fraudsters posing as buyers. 
Although there are precautions to ensure safety when buying property online, fraudsters always find new and sophisticated ways to deceive buyers and sellers out of money. 
You should check if the real estate agent is registered, check and double-check account numbers before making a payment, and double-check the title company. Preferably, verify everything via telephone or in-person.
Conclusion 
Buying property has become a whole lot easier and more convenient. You can virtually go through the same process of buying any kind of property as you would in person. As the real estate industry embraces technology, we're likely to see more people buying property virtually.