SAN DIEGO, Calif. – (RealEstateRama) — CBRE Executive Vice President, Philip D. Voorhees announced today that he and the National Retail Partners-West (NRP-West), in conjunction with San Diego-based Senior Vice President Reg Kobzi, completed the sale of Riverdale Shopping Center, a neighborhood retail center in the submarket of Mission Gorge of San Diego, anchored by CVS/pharmacy, along with a synergistic mix of food, service and retail co-tenancy. The sale price was $10.1 million.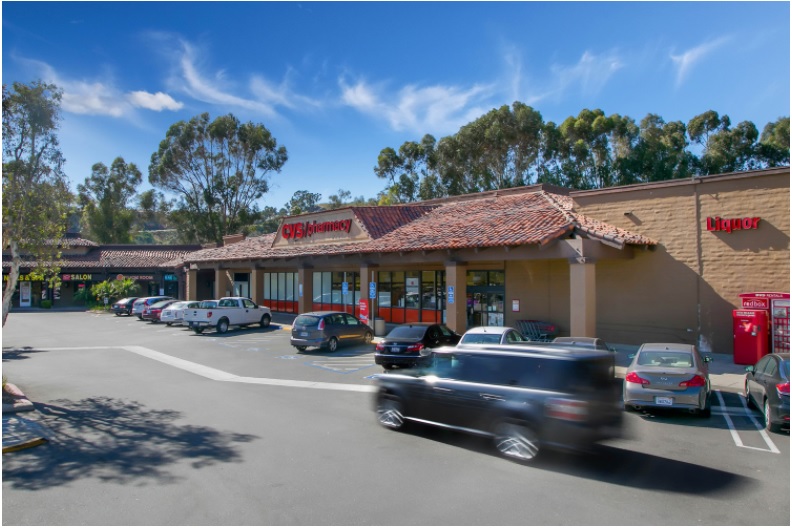 CBRE retail experts Voorhees, Jimmy Slusher, Kirk Brummer, Megan Wood, Sean Heitzler and Kobzi represented the seller, a partnership advised by San Diego based commercial real estate investment firm SENTRE, including Peckham Properties, Inc., Commercial Sites Limited, and Wells Fargo Bank, N.A., in its fiduciary capacity as Trustee of McKinney Survivor's Trust. The buyer, also represented by Kobzi, was San Diego-based Becker Properties, LLC, who purchased the property as an addition to its portfolio.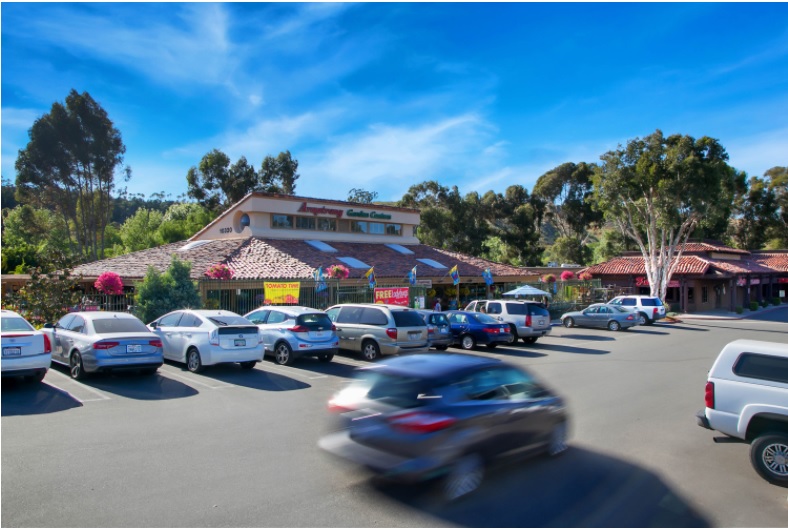 "The shopping center is an infill property and 50 percent of the tenants have been on the property for more than 20 years," said Brad Becker, Principal of Becker Properties. "The sales volume for the tenants are excellent, the rents are well below market and there is an opportunity to refresh the appearance and tenant mix in the near future. This completes Becker Properties fourth acquisition in San Diego County and seventh overall in Southern California in the past 24 months.
"Historically we have been a developer and value-add investor; we see this property as more passive; however, with our planned value-add components, we believe we will keep this property for years to come," said Becker who has built and/or bought 50 shopping centers and NNN investments in his career."
"There is great visibility of this center from Friars Road and the surrounding retail makes this center a very attractive investment for the buyer," said Kobzi.
Built in 1980, Riverdale Shopping Center is a wholly-owned 66,416 square-foot shopping center on 10.22 acres of leased-fee and fee-simple land and situated at 10320-10370 Friars Road. The single-level CVS-anchored retail center was 100 percent leased at the time of sale and includes tenants Black Angus, and Armstrong Nursery.
"The acquisition of Riverdale Shopping Center provided an opportunity for an investor to purchase a stabilized shopping center with increasing cash flow," said Voorhees.
According to Voorhees and Kobzi, the CBRE's joint marketing efforts distributed more than 509 offering memoranda and through the teams' "managed bid" offer process, generated more than six offers to purchase the property.
"The San Diego retail market fundamentals remained positive in the third quarter of 2017, as average asking rates increased $0.01 quarter-over-quarter to $2.29 triple net, the highest rate since the recession," Kobzi said. "Due to strong net absorption, total vacancy rates declined 20 basis points quarter-over-quarter to 4.8 percent."
With this closing, CBRE's NRP-West team topped $10 billion in successfully closed transactions. Select NRIG-West team California listings include Shops at Mission Valley in San Diego, listed for sale for $10,118,000; Mission Oaks Plaza in Camarillo, listed for sale for $13,500,000; and The Dunes in Marina (Monterey), offered for sale for $45,466,000. More information available at www.cbre.com/nrpwest.
The NRP-West team focuses exclusively on retail investment properties in the western states, including CA, OR, WA, NV, AZ, NM and HI, representing the most accomplished retail investors in the US. The team's ability to collaborate across CBRE's multi-discipline platform enhances its role as strategic advisors to western U.S. clients in the disposition and acquisition of retail properties, and ensures the delivery of superior results in today's investment market. Long recognized as industry-leading investment experts, the NRP-West team continues to specialize in portfolio sales, anchored centers, strip centers, single-tenant assets, specialty retail projects, REO and Receivership assets and parcelized disposition strategy opportunities. Based in Orange County, Calif., the team consists of specialists with institutional and private client relationships, and leverages institutional quality knowledge and service across unparalleled access to private capital investors and the brokers who represent them, domestically and around the world. View listings: listings.nrpwest.com
About CBRE Group, Inc.
CBRE Group, Inc. (NYSE:CBG), a Fortune 500 and S&P 500 company headquartered in Los Angeles, is the world's largest commercial real estate services and investment firm (based on 2016 revenue). The company has more than 75,000 employees (excluding affiliates), and serves real estate investors and occupiers through approximately 450 offices (excluding affiliates) worldwide. CBRE offers a broad range of integrated services, including facilities, transaction and project management; property management; investment management; appraisal and valuation; property leasing; strategic consulting; property sales; mortgage services and development services. Please visit our website at www.cbre.com.
# # #