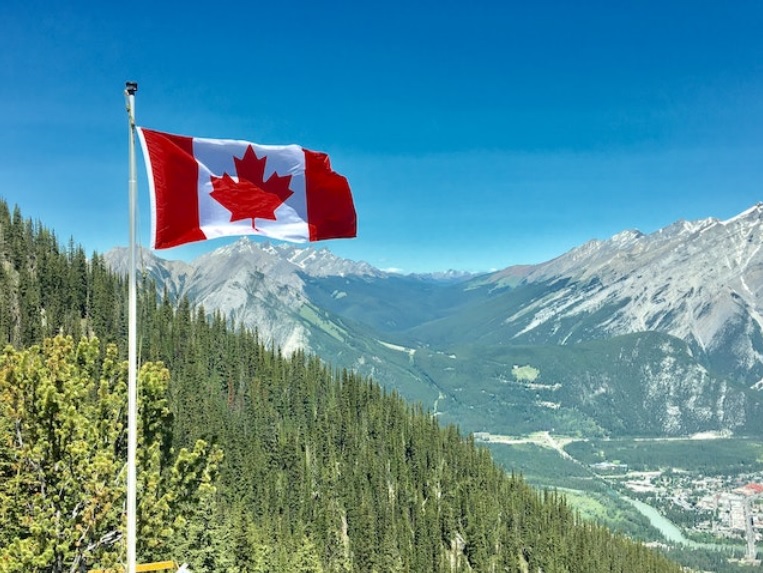 Owning a waterfront home is a dream for a lot of people, and it's easy to see why. Getting to enjoy the waterfront view every day from the comfort of your own home is a great reason. However, buying a waterfront home is a lot more involved than buying a regular home. This is both because of the legalities involved and considerations you should make before buying one. As such, following certain guidelines, such as what to ask yourself, before buying one is very important. Of course, you should be careful not to overwhelm yourself and think carefully about everything. To help you out, we've put together a list of guidelines for waterfront property buyers in Canada, and we hope you find it informative overall.
Waterfront properties don't necessarily include the waterline
In Canada, bodies of water are not considered private property, which is very important for waterfront property buyers in Canada to remember. There are laws about rights the rights of landholders whose property runs into a water bank. These are also called Riparian rights, and they tend to vary from province to province. And to make everything more complicated, these rights are very convoluted at the best of times. As such, you should do your research into Riparian rights within the province you are considering settling in. Every detail is important, so do your due diligence and make sure you don't miss anything. And if you're considering moving into Canada from elsewhere, think about whether or not you want to make Canada your new home. Make sure you're properly prepared for life in Canada, especially when moving into a waterfront home, before planning out your move and executing it.
Look into the history of flooding in the area
Before you commit to a waterfront property, you'll want to know how likely the home is to flood. Needless to say, flooding is never a good thing no matter how you look at it. Water damage is very expensive to fix, and the repairs tend to take a while. And, because of their proximity to the water line, waterfront properties are much more likely to flood. So, you'll want to know the history of how often the property floods, and how likely it is to happen again. If the home you're considering is in a high-risk area or has already flooded once or twice, you should probably consider a different one. Additionally, when planning to move into your waterfront home, especially if you're moving long-distance, consider working with experts to ensure the safe transfer of your belongings. The last thing you want is for something to get damaged during the transfer.
Look into whether or not you can build a dock
Another thing waterfront property buyers in Canada should consider is that you might not be allowed to build a dock on your property. This largely depends on the Department of Fisheries and Oceans and the Ministry of Natural Resources in each province. To add more complications, the zoning bylaws vary from municipality to municipality, which dictates how big your dock can be. So, this is another point that you will need to research based on the exact place you want to settle. Thankfully, a good real estate agent focusing on waterfront properties should be able to help out. Of course, choosing a realtor can be difficult, but they are overall invaluable for situations like these. A local real estate agent, focusing on this type of property, should know all of the relevant rules. So, to make the process easier, consider working with a real estate agent during the process.
Research the maintenance and make sure you can keep up with it
Maintaining a regular home can already be quite difficult, depending on the situation. The maintenance of waterfront properties is a lot more involved than the maintenance of a regular home. This is important to consider before buying one of these homes, as you don't want to fall behind on the upkeep. Failing to properly maintain a waterfront property can lead to some rather disastrous consequences in the long run. So, don't take the chance and look into the exact details of maintaining one of these homes. Take the time to calculate whether or not you'd be able to keep up with it. Additionally, experts from Centennial Moving note that you should do a once-over of the home after moving in. This is so you can immediately determine if any maintenance work needs to be done and get it sorted before it can cause damage to your new home.
Waterways are commonly considered public
As we already mentioned, bodies of water aren't considered private property in Canada. This means that if your waterfront property is by a popular waterway, you'll likely see a lot of kayakers, fishermen, hikers, and so on. Additionally, because of specific rules and regulations in certain places, building fences isn't an option either. As such, before you commit to one of these properties, consider whether or not you're okay with seeing strangers very frequently. If what you want is complete solitude, then this choice might not be for you. Of course, waterfront properties in less popular locations don't have these issues, but finding them can be difficult. Additionally, as this is still a home purchase, remember to think ahead about finding a mortgage broker. Getting a mortgage for a waterfront property should be pretty much the same as for regular homes, which means that you should be prepared.
Guidelines for waterfront property buyers in Canada – wrap up
The process of buying a waterfront property involves a lot more steps than a regular home purchase. Because of this, it's very important that you know what you're getting into before committing to one of these properties. From maintenance to potential risks and legalities, you should be well informed about every detail of a property before deciding to buy it, so make sure you're thorough when doing your research into a location. We hope that these guidelines for waterfront property buyers in Canada help you out, and we wish you a good day.