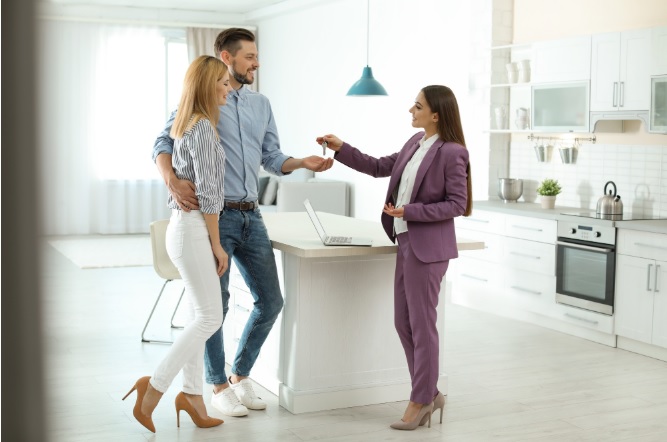 Whether you're finally ready to buy a home or if you need to sell the one you have to take advantage of other opportunities, finding the right real estate agent is the most important part of the process.
But these days, the real estate agent market is unfortunately overcrowded with people who lack experience and who prioritize their potential commission over your needs.
How can you make sure you pick an honest agent who truly has your best interests at heart?
Read on to learn the most important things to look for when you're on the hunt for the top real estate agent in your area.
Look at Their Current Listings
When you're ready to find your dream home, you need to be certain you're working with a listing agent that can actually help you to find it.
Before you go any further in your search, visit their website and take a look at the current listings they have.
Are they within your budget? Are they the style and size of the homes you're interested in? What level of detail is provided in the listing? How do the photographs look? How long has the house been on the market, and how many times has the price been reduced?
Also, take a look at how many different sites they've listed their available properties on. This gives you a feel for the amount of effort that they put into selling available homes, or connecting the right homes with the right buyers they're in touch with.
If it's clear that you and this agent have wildly different tastes and expectations when it comes to houses, they're not the right fit.
Personality Matters
You might not have to get along perfectly with your dentist or the guy who mows your front lawn, but it's a different story when you're hiring a real-estate agent.
You need to make sure that get along with your agent, and that you feel they understand the kind of home you're looking for. Hopefully, you'll both have somewhat similar tastes when it comes to the kinds of homes you find appealing.
Pay close attention to the way they communicate with you.
Have they asked you lots of questions about your family, your lifestyle, and your preferences to get a better idea of what you're looking for? Or, do they suddenly promise to show you tons of options without really getting to know what you want?
Do you find the agent relatable, and do you feel like they'd be a good negotiator?
How long did it take the agent to follow up with you after you first got into contact with them? While waiting 24 hours to respond is usually normal, anything more than that tells you that you're likely not going to be a priority for the agent.
Ask About Industry Experience
You also need to know how long the real estate agent has been in practice, the number of clients they have, and if they primarily buy or sell houses.
Remember that a top real estate agent will also be honest with you about how long their homes usually stay on the market.
Be certain they also have experience in dealing with clients who had needs similar to your own.
For example, if you're a first-time homebuyer, will the agent be able to meet your specific needs in terms of finances?
If you invest in the housing market, how will the agent find you competitive homes for the right price?
Of course, you should always use online databases like this one to verify that the agent is licensed in your state.
Connect With References
Yes, reading realtor reviews online is important.
However, that on its own is simply not enough to determine the experience you can expect to have with a specific agent.
You should always check in with a minimum of three past clients — and speak to them over the phone whenever possible.
Ask how long it took the agent to sell their home, if the agent communicated with them transparently and frequently, and if they were happy with the price negotiated. Asking the right questions ahead of time can help you to avoid a lot of headaches in the future.
Understand Pricing and Commission
Finally, make sure you have a clear understanding of how much the top real estate companies or agents you're considering working with will charge for their services.
Do they charge by the hour, or will they charge a flat fee for their services over time? If they don't sell your house or find you the right home, will that money be refunded to you partially or in full?
Ask about their commission percentage as well.
In general, the standard is about 6% — so if it's a lot higher, ask if it's possible to negotiate.
You're Ready to Find a Top Real Estate Agent
If you follow the tips in this post, we're confident that you'll find a top real estate agent in no time.
You can also ask friends and family members if they have any recommendations, and even attend local open houses to meet real estate agents in your area.
Looking for more advice about the best way to find the house of your dreams? Need to put your current home on the market, and want to find out which upgrades and renovations will give you the most bang for your buck?
Our blog is packed with tips on how to buy your first home, how to refinance your mortgage, and the best time to put your house up for sale.
Bookmark our blog and consider us your number one source for all things real estate.