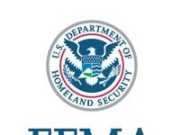 Survivors whose homes were damaged by Hurricane Michael and are uninsured or underinsured, may be eligible for federal assistance. Whether the applicant is a homeowner or renter,
About 1,000 Washington State homeowners facing foreclosure will receive financial counseling to help resolve their mortgage issues, thanks to a grant awarded this week by Attorney General Bob Ferguson to the Washington State Housing Finance Commission.
We are now entering the hot summer months where pop-up thunderstorms and lightning are very common, especially in the southeast. However, in many homes and businesses across the country there is a little known risk of fire that can by triggered by lightning strikes.
omeowners across the United States will benefit from an innovative public-private partnership announced today to make it easier to find lower-cost loans for home energy efficiency improvements. Leading institutions from the public and private sectors today announced the formation of a national financing platform that will for the first time bring low-cost, large-scale capital to government and utility-sponsored residential energy efficiency loan programs – which can be utilized by homeowners in states that participate.
Set in modern-day Washington state, the story follows the journey of three sisters who are divided by decisions made when they were young. The story's central character, Cassie, applies for and becomes a Habitat partner homeowner, journeying from sweat equity to house dedication while managing issues of single parenthood, family estrangement and new love. The trio of sisters struggle with life experiences and questions of love and forgiveness as they each work to rebuild their lives and relationships.